It's time to build a slammin' wardrobe for spring. What's your strategy? Are you going to stock up on fresh, stylish looks for the season? Maybe you'll try a few extra dresses this year or grab some more loungewear pieces for the weekends. Whatever you do, don't miss the opportunity to give your closet a spring refresh. Sure, wearing a couple of your favorite pieces from last spring here and there never hurt any wardrobe, but you want your closet to blossom in spring, like all the flowers and plaid picnic blankets popping up in parks. For that, you'll need a step-by-step plan with lots of creativity and some casual dresses for juniors. You'll also want to keep an eye on on-trend fashion brands. Ready for step one? Let's get started.
Harness That Fresh Spring Energy
With spring in the air, it's hard to resist the urge to shop for fresh spring styles—so don't. Harness those spring vibes and start shopping for the outfits that will make the season feel memorable and exciting. Spring tends to feel alive with movement and color, so your clothing should be as well. One thing to keep in mind is that spring isn't just sunshine and flowers; there are also some rainy days and chilly mornings. That can be reflected in the way you style your outfits, too.
Give Your Outfits Some Flow
So, if spring feels alive with movement, that means your outfits should have some serious flow. Think of flowy, tiered dressed, ruffly rompers, and other pieces that are easy to move in. They look exceptional under jean jackets or embroidered jackets, and you can rock them easily with tennis shoes or classy sandals. Other flowy details may include bell sleeves, tie-waists, and basically anything that gives your outfit a little movement. These details make your ensemble appear energetic—perfect for the change from winter to spring activities.
Never Underestimate the Power of Flowers
Obviously, along with all the flowy materials and details, you'll want to feature some florals in your closet. Even if you don't usually wear flowery patterns, you should make an exception for spring. Why? They're on-trend, and they're really very suitable for any occasion. There are also a ton of different kinds of floral patterns, so don't think you have to settle for one that doesn't make you fall in love with spring.
Pick a Variety of Fun Colors
Having already touched on the florals, it might go without saying that you need a variety of colors in your closet to make your wardrobe truly bloom in springtime. Colorful dresses, rompers, and loungewear tell the world that spring is here. They don't have to be bright, loud colors like summer hues. Some light pinks, blues, greens, and multicolored flowers or dots are lighthearted and springy. In spring, you can wear all these colors everywhere you go—from dinner with the family to moody coffee shop dates. Nothing is off-limits for a colorful outfit in spring.

Shorten Up Your Loungewear
When spring rolls around, it's time to put away your heavier sweatpants and loungewear and bring out the lightweight, stretchy leggings, tie-dye shirts, and tank tops. Look for women's loungewear outfits with designs that align with at least two of the earlier mentioned spring style qualities. Loungewear sometimes takes a backseat in all the excitement of spring shopping, which is why it's number five on this list—you need your cute loungewear, girl. Don't neglect spring loungewear unless you want to be seen in last season's loungewear, which looks like it's ready for a winter night by the fire with a cup of hot cocoa.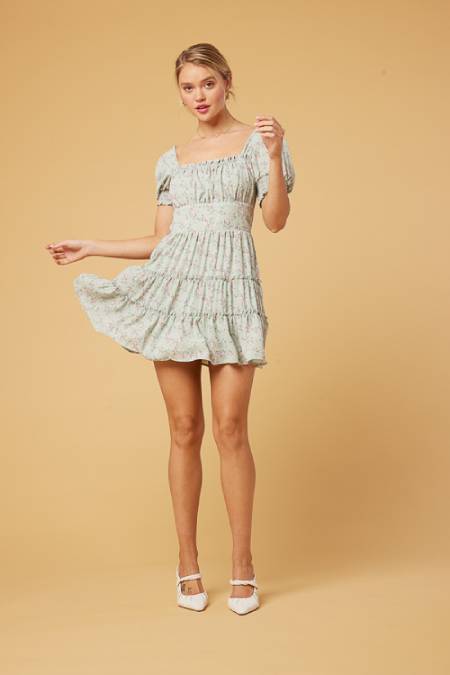 Grab Casual Dresses for Juniors
The next part of your strategy involves dresses. Pick up as many casual dresses as your closet—and your wallet—can handle. Spring is the perfect time to go for all those stylish dresses you've been eyeing since February (when the spring styles started being released). You don't want to miss them because they'll also set you up for a fashionable start to summer. Browse a selection of casual dresses for juniors to find pieces that check off all the qualities of the perfect spring outfit: spring vibes, flowy, florals, and colors.
Find Your Go-To Date Night Dresses
Once you've got a few casual dresses for everyday occasions, you can turn your attention to the dresses you would probably wear on dates or dressier events. Date night dresses in spring may or may not feature popular spring floral patterns, but they will always look classy and stylish. Even on chillier dates, you can wear dresses without sleeves because no spring outfit is complete without the next item on this list.
Always Bring a Light Jacket
Don't leave your home during spring without a light jacket, so you stay comfortable regardless of the weather. You could wear it, sling it over your shoulders, toss it over your arm, or fit it in your purse when the weather is just right. You might even tie the sleeves around your waist if they're long enough. That look used to be all the rage in the '90s, and thank goodness those glamorous social media trendsetters brought it back because it is so convenient. A simple embroidered jacket with elbow-length sleeves is also a good fit as the season moves along. It's the kind of piece that looks good over dresses, tiered blouses, and other outfits, so you can keep wearing it well into summer.
Keep an Eye on Your Favorite Fashion Brands
The last step to make your closet bloom in spring is to keep an eye on your favorite fashion brands. They'll be filling out their collections with trending casual dresses for juniors featuring all the best cuts, materials, patterns, and details. If you don't have a favorite brand yet or are looking to expand your wardrobe, you might find your next favorite place to shop online. There are so many great outfits for spring from newer fashion brands, perfect for people with classes on their schedule or post-work hangouts with coworkers. You'll love the variety!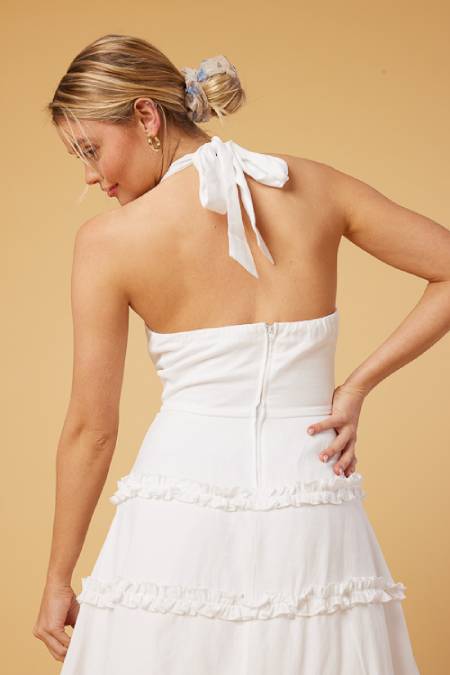 Your closet might seem like it's always growing, but as long as you phase out your old pieces (and donate them, obviously), you can keep up with the trends and let your closet continue to bloom. Pieces of clothing are kind of like flowers in that way—there are the perennial ones (the ones that come back every year) and the annual ones (the new ones you have to plant every year). You have the outfits you'll cling to forever because they never go out of style and help you feel pretty. Then, you have the new outfits you get every season because you need them to stay on top of trends and look great all year long.
About Trixxi®
When you want your outfits to really turn some heads, Trixxi® can provide a variety of stylish, on-trend pieces you'll love to wear. With every season and at some points in between, Trixxi updates its selection of dresses, rompers, and women's loungewear outfits. They're perfect for coffee dates with friends or a real date with your new crush. Plus, a cute, comfortable Trixxi dress is perfect for family gatherings and other events on your calendar. The Trixxi world is always expanding to offer attractive styles to everyone. As winter turns to spring and then spring turns to summer, anyone can find their ideal outfits to vibe with the season and their fashion sense with Trixxi.
Shubham Kansal is a bit addicted to the latest happening in the political and sports world. He loves to watch anime & manga, suspense, and Horror web series. He used to search and writes about the latest political, sports, and popular celebrity biography.