Who is Bad Bunny?
When we mention the name Benito Antonio Martinez Ocasio, you may not know who he is. But, when we say Bad Bunny, you can immediately recognize the stage name and connect it to the Latin trap music scene. He is from Puerto Rico, from Vega Baja. Benito was born on March 10, 1994 and had two younger brothers. He is 5.11 ft tall, which is about 1.8 meters. During his teenage years, he loved reggaeton and enjoyed listening to Daddy Yankee. While working in a grocery store, he recorded and shared a few songs on SoundCloud. One day in 2016, a producer recognized his talent, and they moved the songs to YouTube. That's how Bad Bunny's success story started a few years ago.
Today, he is probably the most popular Puerto Rican music star, with an ongoing USA tour. People buy tickets for his shows, some of them attending more than one concert in the same week.
How Bad Bunny Became so Popular?
People love Latin music sounds, and he introduced the Latin trap to the general audience. He mixes up a few music genres to provide amazing songs we all want to dance to while listening to them.
We can say he did that successfully because from 2017 until today, he received many important awards nominations, including a Grammy nomination for Best Latin Rock, Urban or Alternative Album.
In 2020, just a month before declaring a state of the pandemic, he performed on Super Bowl Halftime Show with Shakira, Jennifer Lopez, and J Balvin.
In 2021, he said he wouldn't change anything about himself, including singing in Spanish. Also, he sings in English too, and even in Japanese in one of his songs.
Until today, he collaborated with so many famous music stars. Some of the most significant collaborators are Cardi B, Daddy Yankee, Ozuna, Drake, Rosalia, Maluma, Enrique Iglesias, Karol G, Ricky Martin, etc.
In 2022, he released an album named "Un Verano Sin Ti," offering many great songs to the audience, inviting them to his World's Hottest Tour all around the USA.
How did Bad Bunny get his Recognizable Stage Name?
Many people are curious about this, so he shared the story behind his stage name a while ago. While he was in school, Benito wore a bunny costume. In the photo, his face is visibly angry.
So, that photo was an inspiration for his stage name. Can you imagine the kid Benito being angry because of the costume?
Little did he know back then that in 2022, he would be among the top three most streamed artists across online music platforms.
Is Bad Bunny in a Relationship?
As far as we know, he is still in a happy relationship with the popular jewelry designer and model Gabriela Berlingeri. During the lockdowns, they were singing together, looking very happy.
People who know him well say that they leave after the concerts together, so they can enjoy their private moments.
Gabriela appeared in his music video for the song "Titi Me Pregunto," wearing a wedding gown. Many fans thought they teased their marriage, but it turns out it was just a screenplay for video purposes.
Even though they have been in a relationship since 2017, Bad Bunny and Gabriela still aren't married.
The Puerto Rican singer always talks openly about his love preferences, saying that he is interested in both genders but likes women more.
Interesting Facts About Bad Bunny
There are many exciting things to know about the most popular Latin trap artist of 2022. Here are some of them:
His Father is from the Dominican Republic
His mother is Puerto Rican. They were his biggest supporters from the moment he showed his talents.
It Took him Five Years to get Noticed
He was singing and recording for a few years with no label or producer behind him. Even though he has been active since his teenage years, his first single, "Diles," was released in 2016, and the first album came even two years later.
What Does YHLQMDLG Mean?
YHLQMDLG is the title of his 2020 album. The abbreviation stands for "Yo hago lo que me da la gena," meaning "I am doing everything I want".
He can Sing in Japanese too
Even though Bad Bunny is known for his Spanish language songs, he already sang a few verses in Japanese in the song "Yonaguni."
He Enjoys Simple Meals
His family enjoyed rice and beans, and today it's still his favorite food. Bad Bunny also confessed that he dislikes Italian food.
Bad Bunny appeared in "Narcos"
In the fourth season of the popular Netflix TV Show, you can see Bad Bunny in the role of Pablo Escobar's cousin.
He Doesn't Have Social Media Profiles
Even though there is an official PR Instagram account, Bad Bunny decided he doesn't need all that social media attention.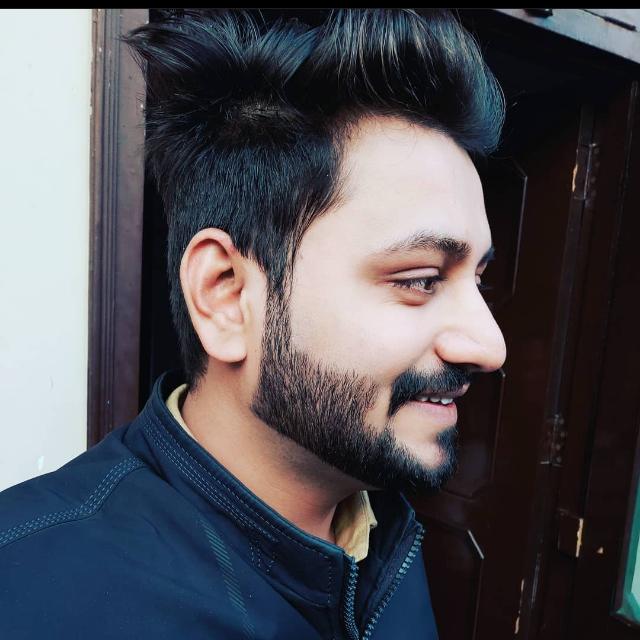 Shubham Kansal is a bit addicted to the latest happening in the political and sports world. He loves to watch anime & manga, suspense, and Horror web series. He used to search and writes about the latest political, sports, and popular celebrity biography.