Part of what makes Australia's largest city, Sydney, with over five million people, such an attractive place for tourists to experience is the wonderful wine, beautiful beaches, and eye-catching architecture. These elements contribute to Sydney being the most visited part of Australia.
With all of these elegant options at your disposal and many more, you will want to plan to stay in Sydney for at least a week if you can. In order to make the most of your precious time in this dynamic city, here is an informative 2023 tourist guide to Sydney.
Traveling Outdoors in Sydney
First of all, you should prepare yourself to spend as much time outdoors as you can during your trip, which means you need to consider having reliable Sydney luggage storage. You won't want to bog yourself down with your belongings when you are enjoying a full day of sightseeing.
Speaking of being outside, the ideal months for traveling to Sydney are between September to the end of November and March to May, when temperatures are reasonable and the city isn't overwhelmed by tourist crowds.
You will also find that flights to Sydney are more affordable during these months. Keep in mind that September-November is right before the start of the peak season, so crowds may be starting to build in certain areas, with temperatures generally between 11-24°C (52-75°F).
December through February is Australia's summer, which means that you can expect temperatures to hit the high 20s°C (high 70s°F) each day, making this the liveliest time and the most expensive season to be in Sydney.
Traveling in Sydney
Public transportation is available in Sydney, and the price of bus fares will depend on the number of zones you are heading to, whether you are an adult, and can vary based on the time of day. You will need to get an Opal card that you add money to and may receive additional savings.
Getting around the center of the city is also possible by using The City Circle underground rail line that runs in a loop and hits all the main stations, which also requires an Opal card.
The Opal card is also useful for ferry rides around Sydney Harbour from Circular Quay to locations like the Olympic Park and Taronga Zoo. Consider other options like renting cars and bikes or taking taxi cabs and Uber ridesharing.
Visit Blue Mountain
Take a train to Blue Mountain, with its gorgeous gorges and steep cliffs. There is no admission fee, and it is a great place for extensive hiking at Grand Canyon Track, Katoomba Falls, and Six Foot Track. Admire the Three Sisters' rock formations and the stunning views of the valley, the forests, and the waterfalls.
Museums in Sydney
There is no shortage of museums in Sydney, and all of the public museums in the city are free. Go spend some time visiting Hyde Park Barracks, the Art Gallery of New South Wales, the Museum of Contemporary Art, The Rocks Discovery Museum, the Australian National Maritime Museum, Justice and Police Museum, the White Rabbit Gallery, the Museum of Sydney, and the Australian Museum.
On Foot in Sydney
If you are feeling adventurous, take the Sydney Tower SkyWalk, which is 938 feet up and is as tall as the Eiffel Tower. It offers amazing panoramic views of the city from its Skywalk at the top.
If you are a big fan of outdoor markets, Sydney certainly has you covered with Paddington Markets, the Fish Market, Bondi Farmers Market, and the Flower Market. For vintage clothes, you can head over to Glebe Market, get some local antiques at Rozelle Collectors Market, and fresh produce from Orange Grove Organic.
When you are ready to party, have some affordable fun at King's Cross for inexpensive beer and late-night fun.
Save Money in Sydney
By being the most visited city in Australia, plus making up 20% of the country's population, Sydney gets away with being a pricey place to live. But this doesn't mean that there aren't clever ways to keep some extra money in your pocket while you are having a fun time visiting.
Take advantage of the free walking tours of the city center and Sydney's original settlement called The Rocks.
Getting a box wine called a "drink goon" is something that you may see quite often on the Australian backpacker trail. There is no reason to have to spend a whole heap of money on fancy red and white wines when you just want to add a bit of a buzz to your sightseeing.
Another wise tip for tourists while you are out enjoying Sydney, Australia, is to bring along a reusable water bottle because the tap water in Sydney is safe to consume. By keeping a reusable water bottle nearby, you can reduce the money that you are spending and the amount of plastic that you are throwing away.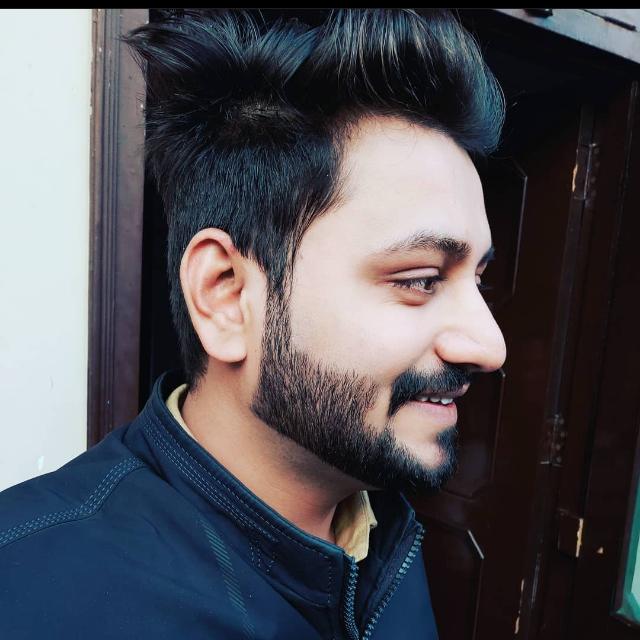 Shubham Kansal is a bit addicted to the latest happening in the political and sports world. He loves to watch anime & manga, suspense, and Horror web series. He used to search and writes about the latest political, sports, and popular celebrity biography.