With cannabis being legalized across the United States, many celebrities are joining the marijuana business. Many do not simply grow and sell marijuana but also create cannabis-infused wellness products that advance their personal brands. Let's go through some of the biggest celebrity names. You'd be surprised to learn more about your favorite stars!
Mike Tyson: Heavy Hitter in the Cannabis Business
Even if you're not a boxing fan, you probably know Mike Tyson. This athlete had some rough patches in his career, but things are going great for him now, as he joined the cannabis industry. In 2020, Tyson presented his new project – Tyson Ranch, which includes marijuana-growing facilities, an entertainment playground, camping, etc. Tyson's business is about innovation, as he focused on growing improved strains such as Gelatti strain and supplying weed for scientific purposes.
Tyson 2.0 is another successful project that made the former boxer a cannabis celebrity. This company produces various products, such as edibles and flower bags. Mike certainly knows how to turn his sports failures into business opportunities – his Mike Bites (ear-shaped cannabis sweets), referring to the infamous incident with Evander Holyfield, are one of the most popular products in the line.
H2: Snoop Dog: More Than a Rap Star 
Snoop Dog mentioned weed in several of his songs, but cannabis is obviously more than a good way to relax for him. In 2015, Calvin Cordozar Broadus Jr. (the real name of Snoop Dog) started his cannabis brand, Leafs by Snoop. His farm, located in Denver, Colorado, produces and sells top-quality Indica and Sativa cannabis varieties. Many claim his produce to be the best cannabis in the industry. In addition, Snoop Dogg owns a share of Canopy Growth, the largest Canada-based cannabis-growing business in the world. According to Politico, the rapper also advanced the marijuana legalization agenda and even convinced right-wing billionaire Charles Koch to support a coalition for federal legalization. 
Jay-Z: Luxury Joints
Another popular rap performer Jay-Z also knows how to turn everything he touches into gold. Forbes reported that his cannabis company Monogram produces high-end, handcrafted joints, sold at about $50 each. Moreover, Jay-Z recently invested in a tech company that helps marijuana dispensaries across the country process transactions and track inventory. Given that most cannabis companies cannot access the mainstream financial system, projects like this can help businesses meet the growing demand for online marijuana shopping.
H2: Wiz Khalifa: Bringing Lifestyle into a Business 
Wiz Khalifa is a popular player on the international Hip-Hop scene, but his talents are diverse. The rapper has initially engaged with the cannabis world through endorsements with popular cannabis brands such as The Cookie Company. As a result, he developed his own strain of weed called the Khalifa Kush (KK), which later became the backbone of his marijuana business. Weed lovers can now buy KK-based products such as flowers, edibles, vapes, pre-rolls, etc., in Arizona and Nevada. 
Jim Belushi: Welcome to Belushi's Farm
Once renowned actor and musician, Belushi has surprised his fans by transforming into a successful weed cultivator. His company called Belushi's Farm, which is located in Oregon, is not a simple weed farm. Marijuana is grown there with extreme care and with a touch of creativity. Growers turn on gospel music to facilitate plant growth and infuse it with love and grace. 
However, Belushi's engagement with the topic goes way beyond business matters. The actor has teamed with the Last Prisoner Project seeking to release non-violent cannabis offenders. In this way, he helps address the prison overcrowding problem, destigmatize cannabis consumption, and support minority groups that are disproportionately put in prison for marijuana offenses.  
What's There for Celebs? 
So, why have so many celebrities joined the cannabis industry? Here are the main causes:
Increasing revenues. A successful cannabis business promoted by a celebrity can bring millions of dollars. As a result, it can become a great way to diversify income, especially for starts who have finished their main careers.

Enhancing personal brand and image. Celebrities such as Jay-Z or Wiz Khalifa advance their personal brands through the marijuana business. 

Finding new purpose. Stars that retire from the stresses and worries of the music or movie world prefer to engage in some businesses that give them a new purpose and encourage them to test and develop new skills. For example, Joe Belushi confided in one of the

interviews

that the cannabis business is a great way to develop problem-solving skills. Besides, celebs are very inventive people, so the cannabis business allows them to get creative.

Connecting with fans. All celebs in the marijuana business perceive weed growing as a continuation of their image and values. Fans who share these values can get closer to their idols by purchasing branded weed. 

Having fun. Last but not least – the cannabis business is fun! Celebrities that no longer have to work long hours to build a career can relax and enjoy their hobbies. 
As you can see, celebrities joining the cannabis industry have more than money on their mind. Eventually, everyone benefits from famous people launching cannabis businesses, as they attract public attention to this industry and destigmatize marijuana consumption. 
Advancing the Industry
Celebrities joining the cannabis business can also contribute greatly to increasing the quality and accessibility of marijuana. They tend to team up with the most famous and reliable cannabis companies and reputable experts and invest heavily in innovation. So, if you purchase weed grown by celebs, you get good value for money.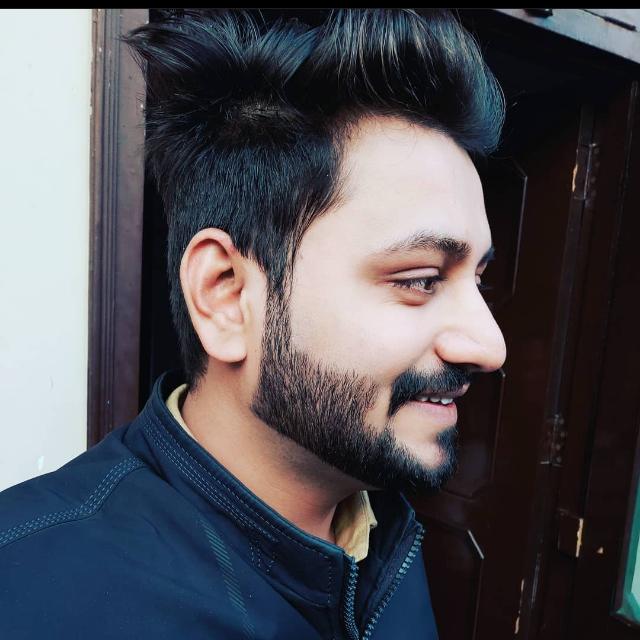 Shubham Bansal is a bit addicted to the latest happening in the political and sports world. He loves to watch anime & manga, suspense, and Horror web series, and most of the time, he used to search and writes about the latest political, sports, and entertainment world gossip. He loves to write about popular celebrity's biography and lifestyles.