A tattoo is going to last for a lifetime; hence, considering the main things when choosing a tattoo is essential. Design, among others, is the foremost and crucial aspect for inking on your skin. However, that's the most difficult decision and daunting task to do. The only solution is to take your time and do proper research before choosing.
There are many things that you need to know before your first tattoo like before care and aftercare. But how to make your tattoo stand the test of time? Here are useful tips for choosing the right tattoo that you'll love always. Make sure you follow all of them and love your tattoo for the rest of your life.
Question Yourself Why Do You Want it
Do you want to celebrate a special occasion or memory? Or do you just want uniqueness in the design? Whatever the case may be, let your mind know the reason. Several tattoo experts have said that by inking any memory or loved one's image, you embrace it forever.
Loved ones can include your parents, long-time best friend, your spouse or anyone close to you for a long time. When you have any of them, it's a good one to move ahead.
Furthermore, inking dates (besides face) denote the special day in your life. It could be someone's birth anniversary, your wedding anniversary or anything that you cherish the most.
Take Advice From a Tattoo Artist
If things are getting confusing for you, then don't worry. Research on a good tattoo artist on Instagram or Google, who shares ideas of design with you that suits your personality. All you have to do is share your details with the tattoo artist.
Generally, tattoo artists brainstorm designs with their clients on the basis of the things their clients share with them and the placement and size. Collect those ideas and choose the one that your heart feels suits you the most. However, remember that no matter how awesome ideas the tattoo artists share with you, make sure that it really fits you before giving the nod to it.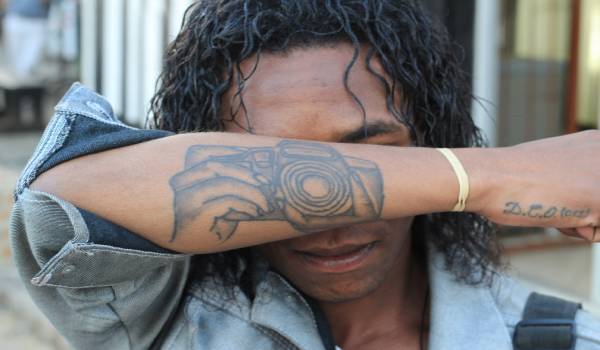 Determine the Place Of Inking
The body part where you're interested in inking could make a huge impact. It's because some designs will look better in certain areas. If you want a visible tattoo, then your arms, fingers, legs, chest or back are places that you must consider.
However, if you are a beginner and not sure what the art would look like on your body, a small tattoo is a good way to start. Further, down the lane, you can add more to it.
Furthermore, if you want a tattoo but are afraid of the needle, then, fortunately, there are some locations that are the least painful areas than others. Avoid elbow, ribs and top of the foot area.
Will It Make You Happy?
That's a question you should ask yourself first. Of course, you must have collected some design ideas. Maybe you're getting inked of a romantic relationship. But relationships go through high tides and low tides. Unluckily, some relationships do not have their "forever". So, the crux of the matter is – do you want to ink a tattoo for that relationship?
Relationships are uncertain. So, be sure that inking an art based on your romantic relationship will make you happy. Otherwise, after the breakup, it can haunt you like anything.
List Down Your Favourite Things
Choosing a design for getting inked on your body has countless options. One of the sure-shot ways to pick one that you'll always love would be to make a list of your favourite things.
You can choose your favourite quote, lyric or phrase that you admire the most. If you're stuck somewhere, then check your playlist, read notes that you've saved on your phone or brainstorm with your loved one. You can even ink your loved one's signature; tattooists can copy it and use them on your skin.
Envision on Your Skin
If you've got a design in your mind, then head on to your tattooist. Looking at the artwork on Pinterest or Instagram might work, but still envision how it might look on your skin. You can even take a marker and draw it over your skin (only if you're a good artist; otherwise, take consultation from your tattoo artist)
If that design looks awe-struck on your skin and makes you happy or you feel inclined to it, then get it inked on your skin. Always remember that as long as it's not ruining your happiness, you are free to ink the design.
Patience Is The Key!
Absolutely true! One mistake will make you feel unhappy for a lifetime! The only way to choose a design is through patience and thoughtfulness. Hopefully, the above-mentioned tips must have come to your aid in picking the best that suits you.
Even though you've hurried or committed a mistake, you can opt for tattoo removal. For that, you need to know about tattoo removal. First of all, they're a pretty long and expensive process. Also, it can be an unpleasant scene to watch; hence, pick a design beforehand and wisely.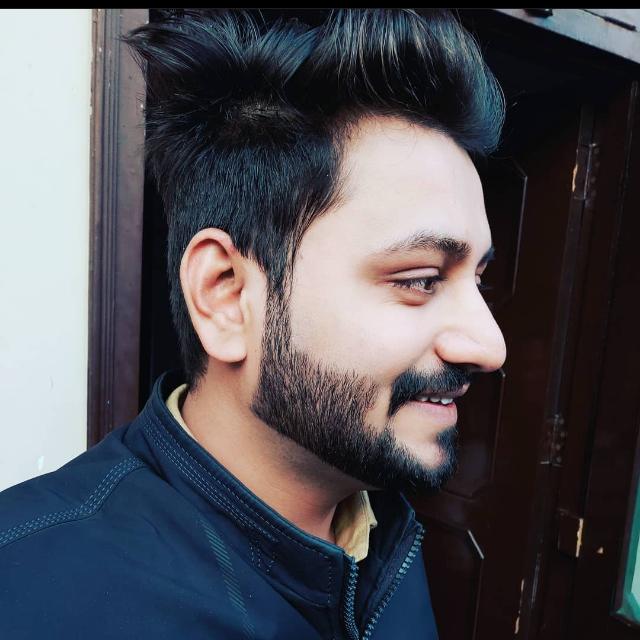 Shubham Kansal is a bit addicted to the latest happening in the political and sports world. He loves to watch anime & manga, suspense, and Horror web series. He used to search and writes about the latest political, sports, and popular celebrity biography.