Coachella is almost upon us, which means that the world's most famous people and style icons will soon gather for a weekend of great music, positive energy, and huge fashion moments. This desert gathering always features innovative fashion choices, as is customary at music festivals. It seems like festival goers were ready to return to the grounds of the Empire Polo Club in Indio after a two-year break. We've compiled a list of the most worn items by celebrities and trendsetters during Coachella.
1. Goddess-like Look
At the Coachella 2022 music festival, many festival goers embraced their inner goddess. Celebrity in the media At Weekend 1, several people, including Paris Hilton, wore long, white dresses. The air not only kept her comfortable all day but also added to the enchanted atmosphere. You can check Daily Jocks if you want to find clothing inspired by this look.
2. Reviving the '70s
The 1970s made a resounding comeback both weekends at Coachella, and the headliner Harry Styles, who usually pushes the limit when it comes to dressing, may have been the reason for the trend. Bell bottoms and high-waisted shorts were common, as well as round sunglasses, fringe, and lava lamp-inspired patterns. During his performance on Weekend 1, Styles appeared on stage wearing a glittery jumpsuit with wide-legged pants.
3. Neon Tones
Attendees at the event took inspiration from headliner Billie Eilish's signature neon green hair (although she sported an all-black look for the first weekend of Coachella), and many also integrated even more bright colors into their ensembles. Bright splashes of color, including pink, orange, yellow, and green, brightened the desert and made it simple to see familiar faces.
4. Bathing suits and One-piece
Coachella is held in the desert, so it should be no surprise that temperatures will be high. Festival goers probably felt cold at night despite wearing swimsuits and bodysuits throughout the day. We can keep our fingers crossed and hope they kept their sunblock on over the weekend.
5. Two-piece that Goes Perfectly
Why bother attempting to match two distinct designs when you can purchase a fantastic two-piece set that matches perfectly? The sets, which included a top and a skirt, shorts, or long trousers, were bursting with diversity, with anything from basic colors to floral prints to zany patterns.
6. Wearing a Bucket Hat
When the temperature rises in Indio, the most popular festival accessory is a bucket hat. Like many other accessories, the hats were available in various colors, patterns, and shapes.
7. Wrap Yourself in Crochet
Both weekends of Coachella saw a surge in the popularity of the boho style, which included an explosion of crocheted garments. There was a fad for crocheted tops, bottoms, headgear, and even little patches sewn on garments, which, due to their holey design, allowed wearers to stay somewhat cool even on hot days.
8. Looks Inspired by the Movie "Euphoria"
There was clear evidence of "Euphoria" affecting beauty trends both weekends, even though supporters of the HBO program will need to endure more than one year for the upcoming season. Many women and men used elaborate makeup looks that included rhinestones, glitter, and bright eyeliner to express themselves.
9. Cowboy Look
At the Coachella music festival, cowboy hats and boots were popular, and the same thing will probably happen somewhere at the Stagecoach music event. Many spectators accessorized their hats with rhinestones and fringes (in the style of Orville Peck, who will play on Sunday), and the hats came in several different colors.
10. Cooling Fans
Fans were the most popular (and hence the trendiest) fashion item during this year's Coachella music event. In addition to being effective heat repellents, they were also very versatile. Plus, who doesn't get a kick out of flinging a fan about all theatrical like when you first open it?
Conclusion
The truth is that clothing worn by celebrities during Coachella, both for women and men, is great. Their Coachella wear is intended to improve the wearer's functionality in challenging situations without sacrificing comfort or aesthetics.
These garments are offered in various colors, prints, and silhouettes. Additionally, you are free to combine and recombine them in any way that you see suitable. Be inspired and wear them anywhere, whether on the beach, in the city, on your next family vacation, or at the upcoming Coachella music festival.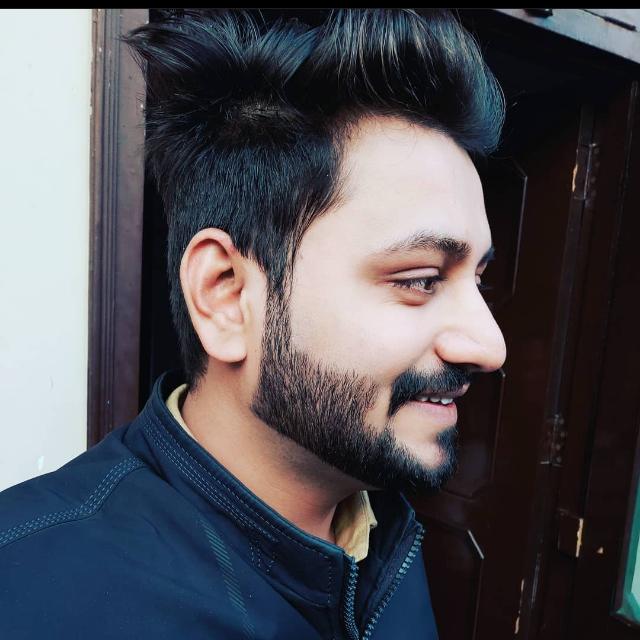 Shubham Bansal is a bit addicted to the latest happening in the political and sports world. He loves to watch anime & manga, suspense, and Horror web series, and most of the time, he used to search and writes about the latest political, sports, and entertainment world gossip. He loves to write about popular celebrity's biography and lifestyles.