Celebrity and influencer trends affect how we perceive beauty in daily life. We are inundated with images of famous people and the wealthy, envious way they live on social media, television, and advertising. It makes sense that we would want to mimic the lovely faces and body shapes represented in our entertainment. Here are the common cosmetic procedures that most influencers and celebrities have.
1. Breast Modifications
Be it generally or among American celebrities, breast augmentation dominates the list of one of the most popular cosmetic procedures. However, techniques and the size of newly created breasts following breast augmentation have changed.
Women who choose breast augmentation generally have lower expectations for the size of their new breasts. Women opt for moderate-sized breast implants rather than large ones because they look more natural.
Additionally, a growing number of women, both generally and in Hollywood, choose non-breast implant methods of breast enlargement. For illustration, they can opt for a liposuction breast augmentation, which involves using fat from other body parts, like the buttocks, to create a new, larger breast.
The size, shape, technique, and material you select all impact the surgery's outcome. However, breast augmentation typically produces perkier, bigger boobs that are more balanced and attractive. Most women claim that after having breast augmentation surgery, their clothes and bras fit perfectly, and many experience a long-lasting boost in self-confidence.
Combining liposuction and breast augmentation is a growing trend that often promises more natural results. Even so, many women recommend silicone breast implants; however, they can switch from round implants to more anatomically appropriate teardrop implants.
While breast augmentation continues to be popular, other breast surgeries like chest lifts and the reduction of breasts are also very popular among celebrities.
2. Botox
The use of Botox is widespread among A-list celebrities. This is a fantastic way to remove wrinkles and undesirable lines, improving one's appearance in real life and on screen. The fact that botox is so inexpensive and secure has made it popular among Hollywood locals.
3. Skin Lift
Many celebrities and influencers have a face-lift at some point in their career since it rejuvenates the skin overall, keeping up with the fast-paced and young audience.
In the list of the most common plastic surgeries in Hollywood, the facelift should not come as a surprise. To make the patient look much younger and more refreshed, it is done to remove loose skin, compress deep wrinkles, and lift the facial tissues.
Some celebrities would rather have one facelift performed than several minor procedures like Botox injections and others, so they won't have to worry about sagging and flaws in their skin for a few more years.
Additionally, a facelift in Hollywood virtually completely conceals any potential scars. Therefore, it should be no surprise that it is among the most common plastic surgery procedures.
4. Lip Extension
Another of those minor details that significantly affect a person's appearance is full lips. Because of this, lip augmentations are very common in Hollywood. Such a straightforward process adds a voluminous amount of beauty.
Have you noticed a particular look on your favorite actor or actress that you think would suit you? Learn how one of the many cosmetic procedures at cosmetic avenue may help you achieve your desired fashion taste.
5. Liposuction
While maintaining a healthy weight can be done with diet and exercise, many influencers turn to liposuction to help with problem areas. In Hollywood, there is beauty everywhere. Liposuction is a simple procedure that can significantly boost confidence.
It is an excellent strategy for dealing with extra fat tissue, particularly with so-called "stubborn fat" that resists even the strictest diets and exercise regimens. Liposuction can be performed as a standalone procedure or as a more extensive plastic surgery component.
Liposuction and fat transfer to the boobs or other body parts are frequently combined, becoming a component of breast augmentation attempts or other common plastic surgery procedures. Abdominoplasty also referred to as a "tummy tuck," is another common cosmetic surgery procedure in addition to liposuction.
Tummy tucks and liposuction are two distinct surgical procedures that alter the abdomen's appearance. Both treatments promise to give your stomach a trimmer, tighter, and flatter appearance.
Doctors frequently store fat removed during the liposuction method for their clients because fat grafting could very well occur much longer after the procedure.
6. Implants In The Chin and Cheeks
Cheekbones and a strong chin are two features that define the look of a magnificent celebrity. Many influencers prefer to modify the chin or cheeks to accentuate what is already there to retain this gorgeous look.
7. Modification of the Nose
Even the most minor changes can beautifully alter a celebrity's overall appearance. This is valid for Nose job procedures. It's astounding how many people choose this incredibly straightforward approach to enhance and add to a personal preference for beauty.
Conclusion
The popular cosmetic procedures of the day directly reflect the trends in movies and beauty magazines and the influencers taking over the internet with their beauty. As various body types have gone in and out of style over the past 30 years, we have witnessed changes in beauty standards and the cosmetic procedures trends that support them.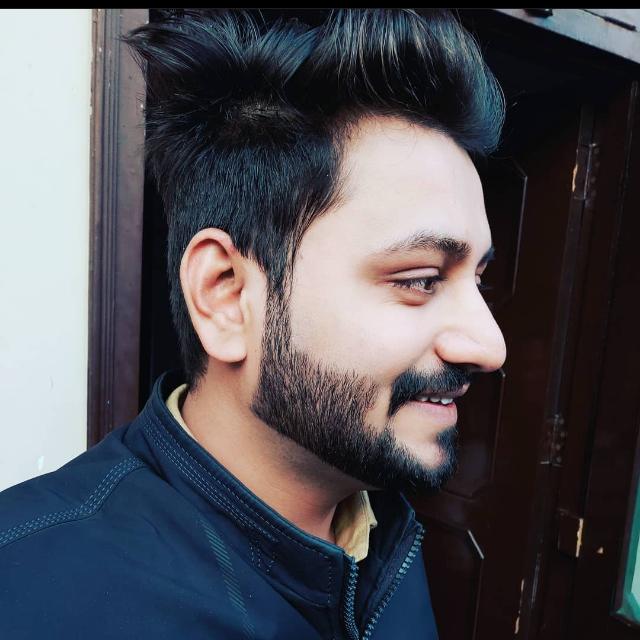 Shubham Kansal is a bit addicted to the latest happening in the political and sports world. He loves to watch anime & manga, suspense, and Horror web series. He used to search and writes about the latest political, sports, and popular celebrity biography.