Entering the world of vape retail is exciting. The possibilities are many, and demand is high all around. But in order to have a successful vape business, you need to offer quality merchandise at affordable prices, which is not always easy.
In fact, finding a good wholesale supplier for your vape needs is essential for your success in the vaping industry. That is why you need to know how to go about sourcing a supplier. And we're here to help!
Keep reading for all the insider tips on finding the right vape wholesale supplier for your emerging business.
How to Find The Best Vape Supplier
If you want your shop to be among the top online vape stores, then you need to find a reliable vape supplier that can meet all the needs of a well-stocked vape retailer. Luckily, finding one is not as difficult as it may seem at the start.
But this doesn't mean you should go with the first supplier you stumble on. Choosing a wholesale vape supplier is a process, and there are a few things you need to do before you commit.
Research the Market
Market research is the first and most crucial step to starting a new business and vape retail is no exception. You need to dive deep into your research and look into the current state of supply and demand.
Identify a lack of supply for a certain product and focus on that chunk of the market. Pinpoint the target demographic for vape products, as well as the target group's preferences, and you'll know what to look for when sourcing your supplier.
Compare Products
Product research is the next step on your list. Visit multiple suppliers and take a good look at the selection they're offering.
You can also compare products from different manufacturers – their features, popularity, and price – and find what sets apart successful products from not-so-successful ones. Once you find that selling point, you can choose products based on that.
Check the Authenticity
When you find a product (or products) you like, you need to make sure it's 100% authentic. This is especially true if you decide to buy from a supplier and not directly from the manufacturer.
If you're dealing with suppliers, make sure that they can verify the authenticity of the products they're selling with a brand authorization letter or some other form of verification. Selling counterfeit products is a big turn-off, and you don't want that kind of reputation going into the business.
Explore the Product Palette
Versatility is important if you want to run a profitable vape business. Customers like to shop around and try out different products, and if your offer is limited, they'll turn elsewhere for the much-needed variety.
It's also smart to check whether the supplier can deliver all of the products regularly – you don't want a popular item constantly out of stock!
Test the Quality
Once you find a supplier or manufacturer you like, it's time to test out their products. It's best to conduct the tests yourself or get someone with real-life vaping experience.
First, you need to check if the products are safe and easy to use. Then, you can focus on the vaping experience's quality, the vapors' taste and smell, their effect, as well as the lifespan of the vaporizer.
Consider Compliance With Regulations
The regulations surrounding vape products are still a bit murky, depending on where you live. In any case, you need to ensure that the products you sell comply with the current rules.
Carefully read through the legal framework and be on the lookout for any recent changes. Make sure that all the products you intend on selling comply with these regulations, as you don't want to risk the products being banned and your investment falling through.
Consult Reviews & Ratings
Always remember that the customer is always right – even if you plan to operate a vaping business. However, you can use this to your benefit. Find online reviews and ratings for the products you want to sell and see what users say about them.
You can also join groups or chats in the vaping community that will give you first-hand knowledge on the matter. It might even show you what products you need to avoid. Plus, this way, you'll always be up to date with all vaping news.
Choose the Location
Even though it might seem mundane, location is an important factor when choosing a wholesale supplier. Initially, you'll need to decide whether you want to get your merchandise from a local supplier or opt for an international option.
However, know that the second option might prove more complicated – higher shipping costs, longer waiting periods, complicated returns, etc. To avoid these complications, it's always best to choose a local supplier that will be able to deliver your products on time and at a lower cost.
Look Into Shipping & Delivery
Each supplier has a different shipping policy, so it's best to read through it before placing an order. See if there's a minimum on order quantity, whether there's free shipping on orders above a certain amount, and of course, what's the estimated delivery time.
It's a bonus if the supplier accepts online orders and payments, so you don't even have to leave your home to get your supply of vape products.
Compare Prices
Finally, the price. To succeed as a vape retailer, you'll need to sell your products at competitive prices. To find the best price for the product you're after, check with multiple suppliers and compare their prices.
Be also on the lookout for any deals and discounts suppliers offer. Do the math and pick the most profitable offer for your business in the long run.
Final Words
Vaping is becoming more popular, so opening up a vape shop can be a great investment. But don't forget to find a good and trustworthy retailer. Just follow the tips for finding the best vape wholesale supplier given above, and you'll be a vape retailer before you know it!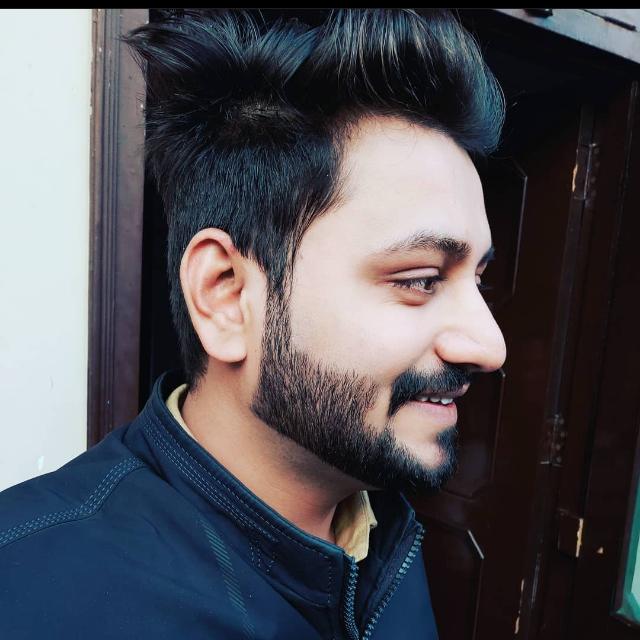 Shubham Kansal is a bit addicted to the latest happening in the political and sports world. He loves to watch anime & manga, suspense, and Horror web series. He used to search and writes about the latest political, sports, and popular celebrity biography.