Interestingly November 4th marks the celebration of National Sex Toy Day. This special day encourages us to embrace our sexuality, and it's not just about pleasure; it's also an opportunity to empower ourselves, especially in the context of feminism. Surprisingly, Psychology Today reports that only 50 to 70 percent of women experience orgasms during sexual encounters, compared to a staggering 95 percent of men. So, what better way to reclaim our power in the bedroom than by exploring our own bodies through masturbation?
Understanding what truly brings you pleasure can lead to a world of endless orgasms and a healthier, happier sex life. It's high time that we destigmatize discussions surrounding our own pleasure. While manual stimulation can certainly do the trick, having a high-quality sex toy at your disposal can make the journey to pleasure even more exciting and efficient.
Discover Irresistible Deals for National Sex Toy Day 2023
The internet is buzzing with exciting deals and discounts, making it the perfect opportunity to take your sexual experiences to new heights. From lubricants that ensure everything runs smoothly to clitoral stimulators designed to deliver exceptional results with minimal effort, there's something for everyone. Among the fantastic options available, you'll find the fan-favorite Rose suction stimulator, which was originally priced at $50 but can now be yours for just $35. Additionally, the luxurious Lelo Sona 2, typically priced at $109, is currently on sale for $87. These intimate bedroom essentials are bound to leave you feeling incredibly satisfied, and they will discreetly arrive at your doorstep, making the experience even more exciting.
Are you ready to enhance your pleasure chest and embark on a journey of self-discovery? Scroll down to uncover the most enticing deals on intimate wellness products and sex toys, just in time for National Sex Toy Day 2023. Get ready for a world of good vibes and endless enjoyment!
Checkout The Best Lubricants and Vaginal Dryness Care on Sale
Enhancing your intimate experiences and ensuring a more comfortable and enjoyable ride in the bedroom is a common desire for many individuals. Whether you're seeking a smoother experience during play or addressing the prevalent issue of vaginal dryness, lubricants, and intimacy lotions can be the answer to your needs. They work by promoting increased moisture, and as the saying goes, "the wetter, the better." This added moisture helps reduce uncomfortable friction, whether you're enjoying solo play with a toy or engaging in intimate moments with a partner. Less discomfort means more fun and satisfaction in the bedroom.
In the world of personal lubricants, you'll find a wide variety, including water-based, silicone-based, and oil-based options. One standout favorite among buyers is the Maude Shine lubricant. Originally priced from $18, it's now available from $14. What's more, you can take advantage of up to a 20 percent discount using the coupon code "TIMETOSAVE" at Sephora until November 6. Simply ensure you're signed in as a member or sign up for free to access this exciting deal.
Discover the Benefits of Maude Shine Lubricant and Foria Awaken + Lube Bundle
The Maude Shine lubricant is highly praised for its hypoallergenic silicone formula, known for being odorless, non-sticky, and long-lasting. Importantly, it's compatible with condoms and suitable for underwater adventures. As one satisfied reviewer aptly puts it, "What else can I say? It's just fantastic." If you're on the hunt for more great personal lubricant deals, you won't want to miss the Foria Awaken + Lube bundle. Previously priced at $92, it's now available for just $78. This bundle includes Foria's arousal oil and sex oil, both infused with CBD for added pleasure and relaxation.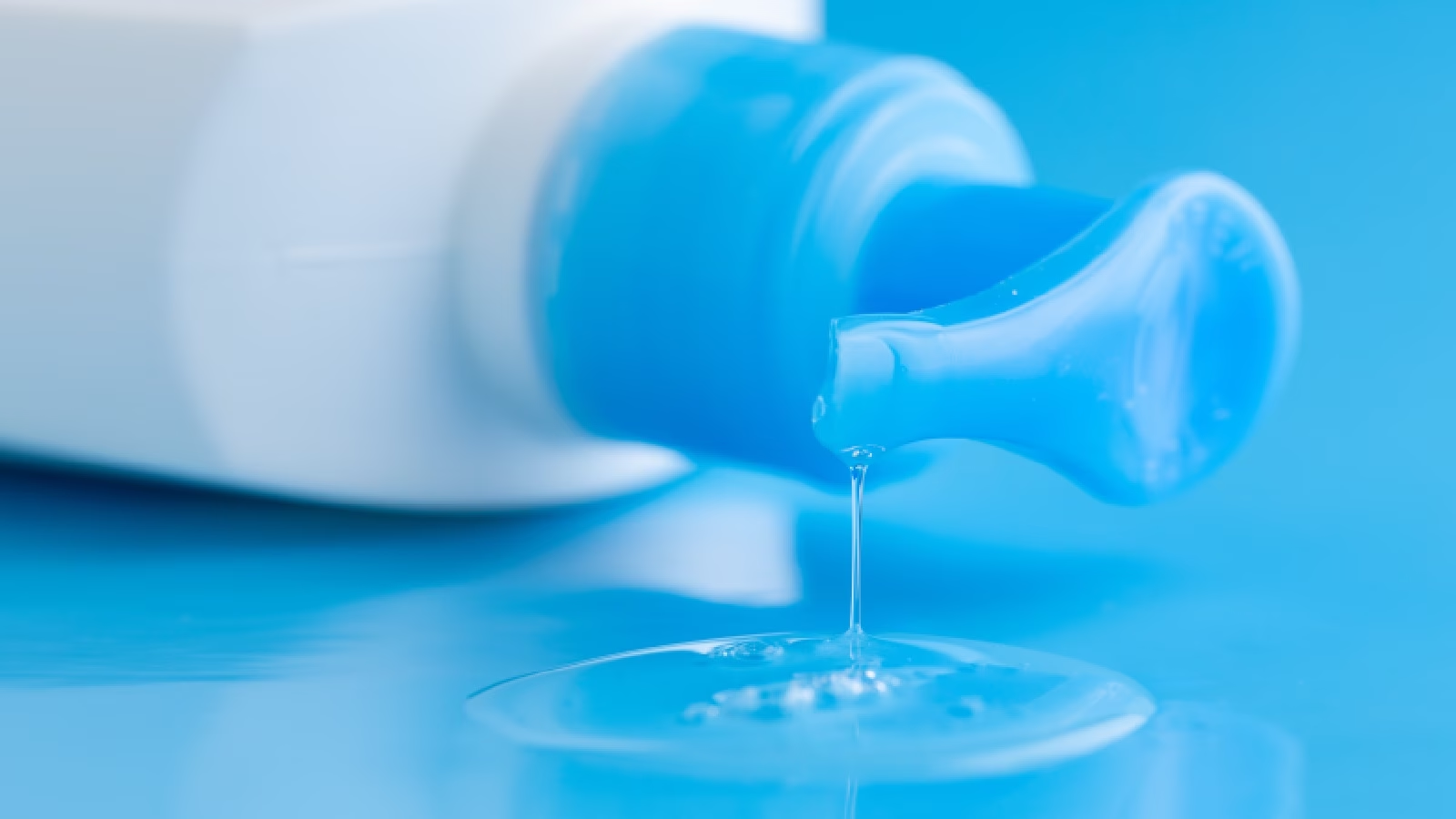 However, for those seeking a solution to address moderate vaginal dryness over the long term, the Stripes Vag of Honor dryness relief hydrating gel could be your best choice. Originally priced at $50, it's currently on sale starting from $40. This product stands out because of its dedicated user base, who swear by its ability to provide significant relief with regular and consistent use. The secret lies in its unique blend of hyaluronic acid and glycogen, which works to hydrate the vaginal area and balance its pH, resulting in enhanced comfort and lasting relief.
When it comes to intimate wellness and pleasure, these products and deals are designed to cater to your specific needs and desires. Whether you're looking for a short-term enhancement or a long-term solution, there's an option for you to explore and enjoy the most fulfilling and satisfying intimate experiences.
Get the best Lubricants for Managing Vaginal Dryness
Lubrication and addressing vaginal dryness stand as crucial topics in the realm of women's health. Vaginal dryness is a prevalent issue often attributed to various factors, such as menopause, childbirth, breastfeeding, and certain medications. Lubricants play a vital role in alleviating the discomfort associated with vaginal dryness and enhancing the comfort of sexual intercourse.
Primarily, two types of lubricants are available: water-based and silicone-based. Water-based lubricants tend to be gentler on the vaginal area and are compatible with condoms. On the other hand, silicone-based lubricants offer longer-lasting lubrication, making them a viable option for individuals who find that water-based alternatives tend to dry up too quickly.
In addition to lubricants, a range of vaginal moisturizers is also accessible. Vaginal moisturizers are formulated to aid in restoring the natural moisture balance of the vagina. These products can be used daily or as needed, providing relief from dryness and discomfort.
If you are grappling with vaginal dryness, several strategies can help alleviate your discomfort. You might consider using a lubricant or moisturizer, or it could be beneficial to consult with your healthcare provider to explore alternative treatment options.
Top Clitoral Stimulators for Ultimate Pleasure
Clitoral stimulators have gained immense popularity for good reason – they offer an extraordinary experience that's sure to please. These innovative sex toys are meticulously designed to provide intense, direct vibrations and tantalizing sucking sensations when applied to your highly sensitive clitoris or any other erogenous zone that piques your pleasure. Their compact size and user-friendly nature add to their appeal, making them a delightful addition to your intimate moments.
It's difficult to pinpoint just one clitoral stimulator that reigns supreme, as there are numerous exceptional options that are truly worth the attention. Among these, the Lovehoney Rose clitoral suction stimulator stands out as a favorite among PureWow readers, and it's currently available at a discounted price of $35 (originally $50). This device is far from delicate; it boasts an impressive array of ten pulse-racing suction modes and a straightforward two-button interface that's so intuitive you could navigate it with your eyes closed – and they probably will be!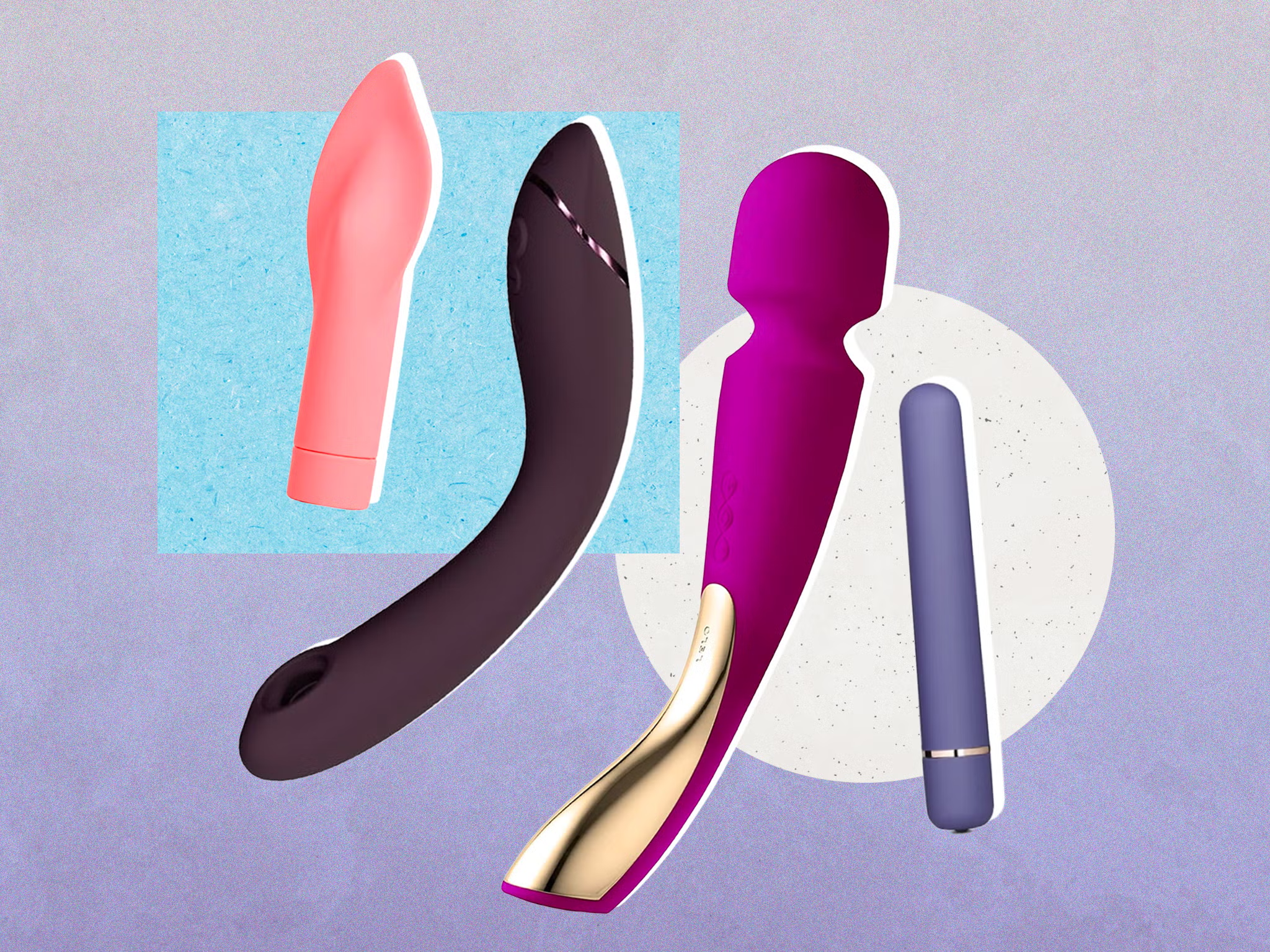 For those who are intrigued by the idea of incorporating some cutting-edge technology into their pleasure, the newly improved Satisfyer Pro 2 Gen 3 vibrator is an enticing option, now available for just $45 (originally $90) when you use the coupon code BLACK. What sets this vibrator apart is its utilization of innovative Liquid Air technology, which replicates the sensation of oral stimulation with remarkable precision. Beyond its exceptional functionality, it also offers Bluetooth connectivity, allowing you or your partner to take control of everything from vibration patterns to music synchronizations through the Satisfyer app. This app even includes a video chat feature, enhancing your intimate experiences in ways you might not have imagined. In essence, the possibilities are endless, and your satisfaction is practically guaranteed.
Exploring the Top G-Spot Vibrators for Ultimate Pleasure on Sex Toy Day
While there exists some ongoing debate regarding the existence of the elusive "G-spot," the National Women's Health Network asserts that within the vaginal walls, there is an erogenous zone associated with the "clitourethrovaginal complex." This area, when properly stimulated, is believed to have the potential to produce intense and deeply satisfying orgasms, often accompanied by female ejaculation.
Are you intrigued by the idea of exploring and enhancing your sexual experiences? Well, there are a variety of specially designed adult toys that are crafted to target this enigmatic area. One such option is the highly acclaimed Mantric G-Spot vibrator, which is currently available at an incredible discounted price of just $28, down from its original $70 cost. This vibrator is thoughtfully curved to provide precise and pleasurable stimulation, offering users seven unique vibration modes to explore.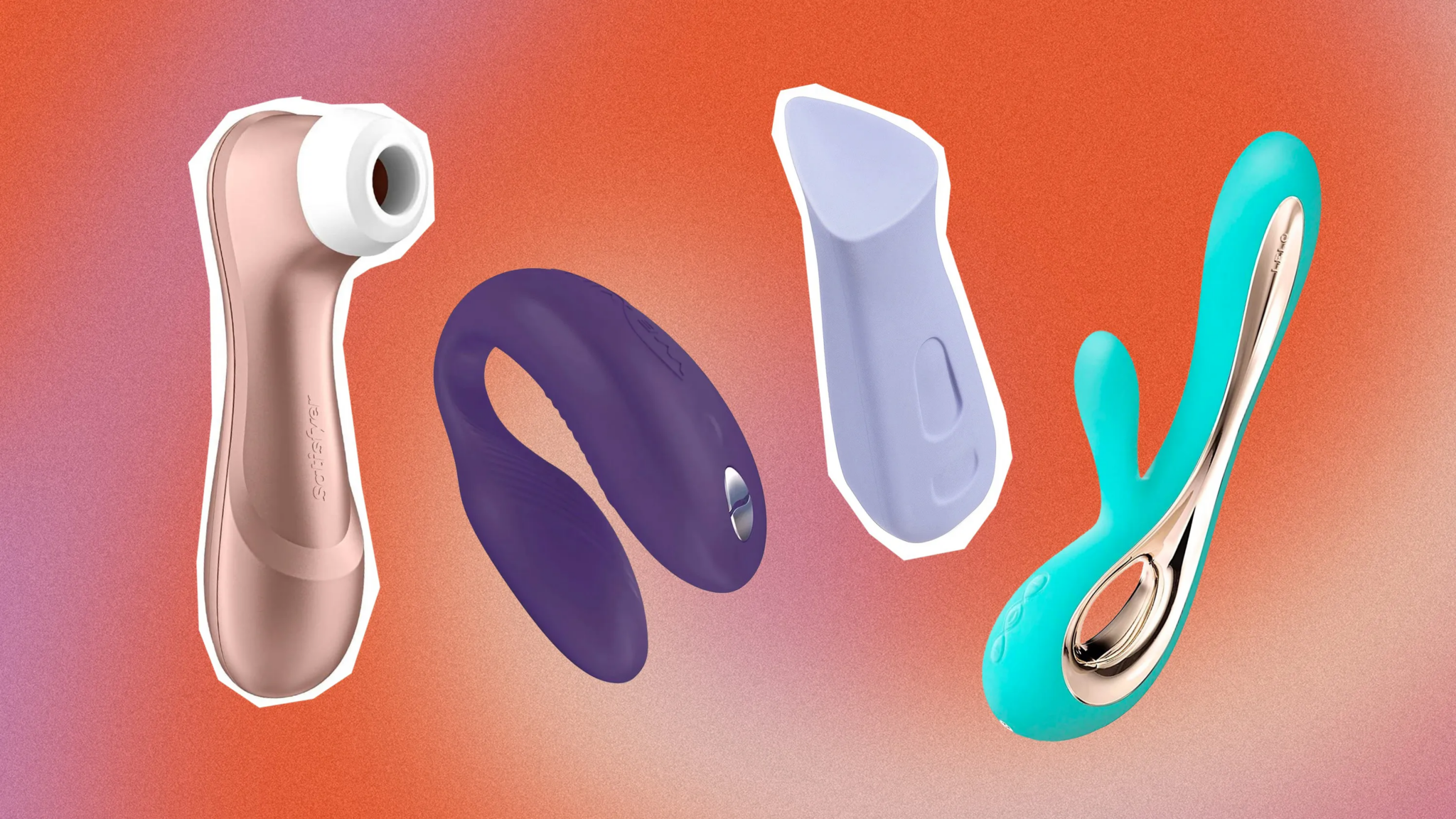 Elevate Your Pleasure with Premium Options
If you're looking for a more premium option, the Lelo Gigi 2 may pique your interest. Not only does it offer an impressive eight different settings for tailored pleasure, but it also boasts an extended battery life, allowing you to indulge in your desires for up to a remarkable four hours! That's an astonishing feature for those who value prolonged and uninterrupted pleasure sessions. The Lelo Gigi 2, originally priced at $149, is currently available at the attractive rate of $119.
These sophisticated and thoughtfully designed adult toys are tailored to cater to your desires and provide you with a range of stimulating experiences. They are designed with the intent of assisting you in your personal journey of exploration and enjoyment, and the current discounted prices make them even more appealing. So, whether you are a seasoned explorer of your own pleasure or just beginning to venture into the world of sexual self-discovery, these toys offer a tantalizing opportunity to unlock new dimensions of satisfaction and pleasure.
Top Rabbit Vibrators at Discount Prices
You might have come across references to "rabbit" vibrators in various popular TV shows and movies, such as Sex and the City or Hustlers. If you haven't yet experienced the pleasure of using one for yourself, there's no time like the present to explore the world of this delightful sex toy.
A rabbit vibrator is essentially a two-in-one pleasure device featuring a vaginal shaft designed for internal stimulation, often with the ability to rotate and massage the vaginal canal, particularly targeting the G-spot. Additionally, it boasts a smaller, strategically positioned nub meant for external clitoral stimulation. When you put these two components together, it creates a uniquely avant-garde, bunny-inspired design. But beyond its playful appearance, the real magic lies in its capacity to provide double the pleasure for the ultimate satisfaction.
Introducing the Lovehoney Jessica Rabbit Vibrator
One fantastic option to consider is the Lovehoney Jessica Rabbit vibrator, currently on sale at just $24 (originally $40). This versatile device is constructed with a waterproof and smooth plastic body, offering three different speeds and an impressive selection of seven distinct patterns. It's like having a variety of sensations at your fingertips, ensuring a heightened level of excitement and a step closer to that elusive and all-important climax. If you're still in doubt, simply take a quick glance at the rave reviews from satisfied customers to see just how well it performs.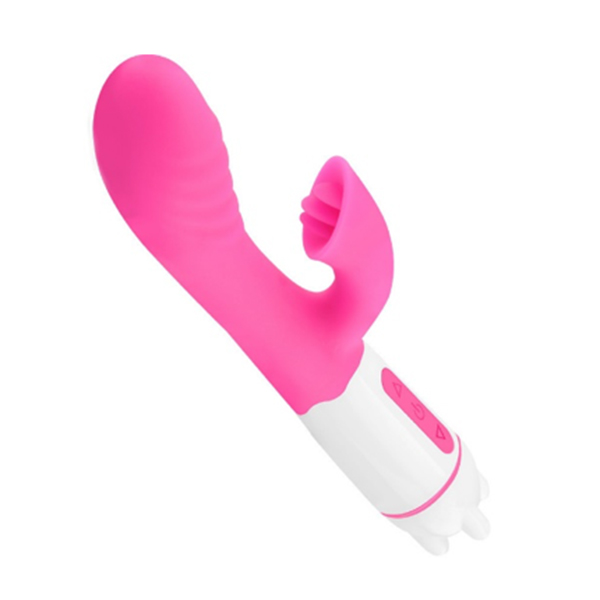 Another top-notch choice is the Lelo Ina Wave 2, available at $149 (originally $199). This elegant pleasure product offers an extensive array of 12 settings, all designed to deliver discreet and satisfying pulses. What's even more impressive is its whisper-quiet operation, allowing you to indulge in your desires without a care in the world. Crafted from waterproof and USB-rechargeable silicone, it's the perfect companion for those intimate moments, whether you prefer to use it during a relaxing bath or in any other scenario your heart desires.
So, if you've been curious about enhancing your intimate experiences and discovering new heights of pleasure, now is the ideal time to explore these exceptional rabbit vibrators and take your sensual adventures to the next level.
Top Picks: Wand Vibrators at Discounted Prices on Sex Toy Day
Lastly, if you're in search of intimate products featuring some of the most potent motors, look no further than a magic wand vibrator, often dubbed a woman's best companion in the world of pleasure. Think of them as akin to the massage guns of the bedroom, delivering robust and invigorating pulsations to those areas that demand the utmost attention.
In essence, these magic wand vibrators have become a cornerstone in the realm of adult toys, especially when considering the travel-friendly and versatile option like the Le Wand Petite massager, which is currently available at a discounted price of $87 when you use the coupon code "BLACK". This little wonder can accompany you in the shower, come along on your vacation adventures, or discreetly nestle itself within your nightstand drawer. Regardless of where you choose to use it, it's sure to provide you with hours of pleasure, thanks to its rechargeable battery and an impressive array of ten vibration modes that allow you to transition from gentle and soothing to irresistibly intense sensations.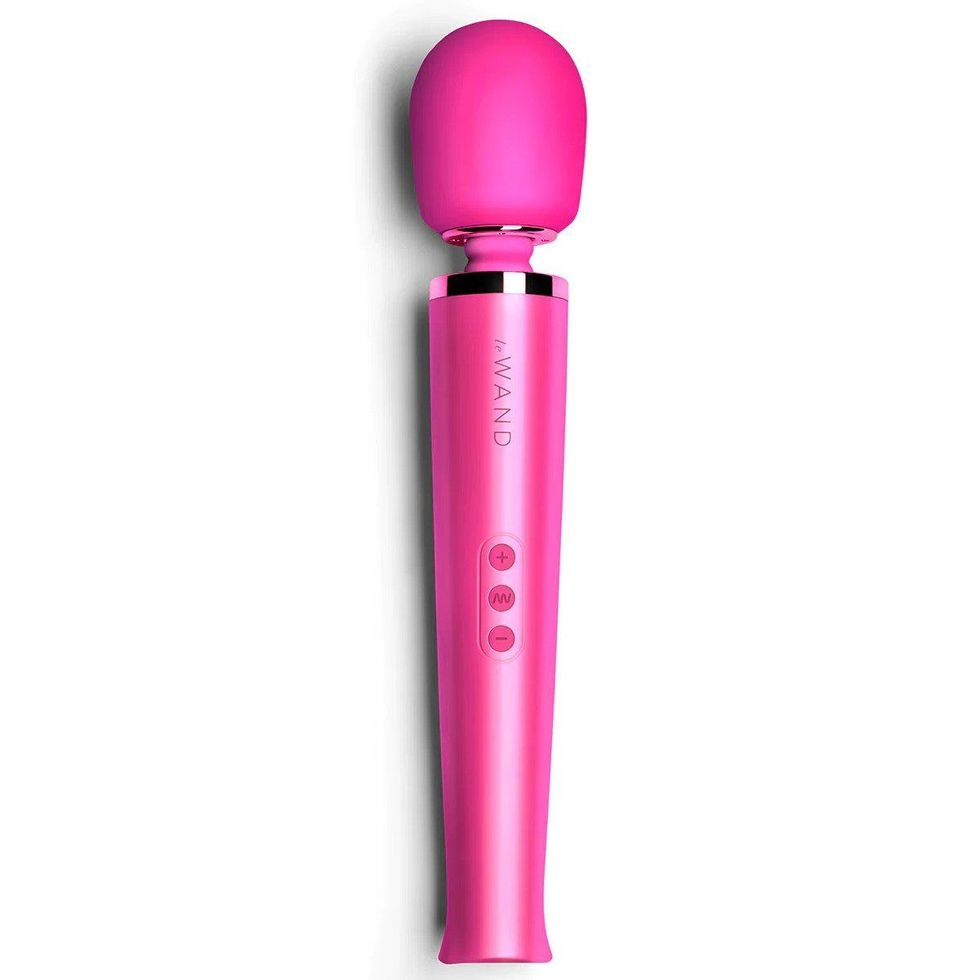 For those with a preference for elegance and sophistication, there's the Lelo Smart Wand 2, originally priced at $199 but currently offered at a reduced rate of $149. This luxury vibrator boasts ten massage patterns and a sleek, elongated handle that adds an extra touch of sensuality to your intimate moments.
And for those who appreciate a classic choice, the cordless version of the legendary Hitachi Magic Wand, famously popularized by the iconic Samantha Jones, is also on sale for $93 on Amazon at the moment.
Now that you're equipped with all the essential information for National Sex Toy Day, we'll leave it to you to explore these enticing options and embark on your personal journey of sensual exploration and pleasure.
FAQ'S
What is National Sex Toy Day?
National Sex Toy Day is a day dedicated to celebrating and promoting sexual wellness, awareness, and empowerment. It often involves discounts and promotions on various adult products, including suction toys and vibrators.
Are there any discounts on suction toys and vibrators for National Sex Toy Day?
Yes, many adult toy retailers and online shops offer special discounts and promotions on suction toys and vibrators on this day. It's a great opportunity to purchase these items at a reduced price.
Where can I find these discounts on National Sex Toy Day?
You can find discounts on suction toys and vibrators on various adult toy retailer websites, both online and in physical stores.
Are these discounts available worldwide?
The availability of discounts may vary depending on your location and the specific retailers. However, many online stores offer international shipping, so customers around the world can take advantage of these deals.
How can I ensure the quality and safety of the products I purchase on National Sex Toy Day?
To ensure the quality and safety of the products, it's essential to buy from reputable and trusted retailers. Look for products that are made from body-safe materials and are easy to clean. Read customer reviews and product descriptions to make an informed decision.
Is National Sex Toy Day a good time to explore new products or try something different?
Yes, National Sex Toy Day can be a great opportunity to explore new products and try different types of suction toys, vibrators, or accessories. Retailers may introduce special promotions on a variety of items, making it a good time to experiment and enhance your sexual experiences.
Can I return or exchange products purchased on National Sex Toy Day if I'm not satisfied with them?
Return and exchange policies may vary among retailers. It's essential to check the specific terms and conditions of the store you purchase from. Some retailers may offer returns or exchanges within a certain timeframe, while others may have more restrictive policies, especially for intimate products, for health and safety reasons. Please remember to follow all applicable laws and regulations in your region when purchasing and using adult products.