Poker, a thrilling card game that combines strategy, skill, and a bit of luck, has a broad appeal that reaches beyond the average gambler. The charm and thrill of poker captivate not just the everyday individual but celebrities too. The glitz and glamour of Hollywood aren't immune to the allure of the felted table and shuffled deck. Here's a list of renowned celebrities who have a passion for poker games and have showcased remarkable talent in playing them.
Ben Affleck: The Poker Enthusiast from Hollywood
The renowned actor Ben Affleck isn't just known for his talent on the silver screen. He's also a devoted poker player, often spotted participating in various poker tournaments. He has a few poker victories to his name, the most notable being the California State Poker Championship in 2004. His love for the game extends to high-stakes cash games in Las Vegas, solidifying his place in the poker community.
Matt Damon: The Actor with a Poker Bug
Another celebrity poker enthusiast is Matt Damon, a close friend and frequent poker partner of Ben Affleck. Both of these Hollywood actors have been seen playing in several popular casinos. Damon's passion for poker is evident in his participation in several poker tournaments and appearances at poker events. His flair for the game resonates with his peers and fans alike, adding another facet to his already illustrious career.
Jennifer Tilly: The Hollywood Queen of Poker
Jennifer Tilly, a celebrated actress, has an undying love for poker. Coached by her professional poker player boyfriend, Phil Laak, Tilly has proven herself at the table time and again. With a WSOP Bracelet under her belt and a reputation for a fearless, aggressive style, Tilly stands out in the poker world. She has graced numerous television shows such as Poker Night in America, Poker After Dark, and High Stakes Poker, and Her name has become synonymous with poker, leading many to describe her as "poker personified."
Tobey Maguire: The Poker Genius
Famous for his role in the Spiderman franchise, Tobey Maguire's interest goes beyond acting. He's a skillful poker player with several tournament wins. Maguire brings an analytical playing style to the table, earning the respect and admiration of his peers, who've gone as far as to label him a "poker genius." His fondness for high-stakes cash games is well-known in Hollywood circles. And his high-stakes underground poker ring inspired a book and a movie, "Molly's Game."
Jason Alexander: Hollywood's Poker Shark
Jason Alexander, renowned for his roles in comedy and direction, also exhibits a deep-seated love for poker. Known for his aggressive style and the ability to dominate the table, he's often referred to as a "poker shark." Alexander is a frequent participant in high-stakes games in Las Vegas and has had successful runs in numerous poker tournaments.
Victoria Coren Mitchell: The Poker Trailblazer
Victoria Coren Mitchell is a British writer, presenter, and the first woman to win an event on the European Poker Tour. She is also the only player to win two of these tour's Main Events. Mitchell's analytical playing style has garnered praise from her peers, and she's often hailed as a "poker lover." Her accomplishments serve as a beacon for aspiring female poker players worldwide.
Brad Garrett: The Comedic Poker Enthusiast
Brad Garrett, an American actor, and comedian, also exhibits commendable skill and passion for poker. He has participated in several poker tournaments and is known to play in high-stakes cash games in Las Vegas. His aggressive playing style has earned him respect among his peers, many of whom describe him as a keen poker player.
Shannon Elizabeth: The Model Turned Poker Player
Shannon Elizabeth, an American actress and former fashion model, is another celebrity known for her poker skills. Like Alexander, she's earned a reputation as a "poker shark" due to her aggressive playing style. Elizabeth has a record of participating in high-stakes cash games in Las Vegas and several poker tournaments. Now you know from where she is earning a fortune to live an extravaganza lifestyle.
Sam Simon: The TV Producer with a Poker Passion
The late Sam Simon, an American television producer, writer, and director, was a skilled poker player. He participated in several poker tournaments and was known to engage in high-stakes cash games in Las Vegas. His aggressive playing style earned him respect among fellow players.
Norm MacDonald: The Comedian Poker Genius
Norm MacDonald, a Canadian comedian, writer, and actor, was another celebrity passionate about poker. Like Maguire and Mitchell, MacDonald was known for his analytical playing style, leading some of his peers to describe him as a "poker genius." He was a regular participant in high-stakes cash games in Las Vegas and several poker tournaments.
Aaron Paul: Breaking Bad with Poker
Aaron Paul, best known for his role in the series 'Breaking Bad,' is an accomplished poker player. He is known to engage in high-stakes cash games in Las Vegas and has participated in numerous poker tournaments. His playing style has led his peers to describe him as a poker fanatic.
The allure of poker stretches far and wide, reaching the hearts of many celebrities. Their participation in poker events and games brings an additional layer of glamour and competitiveness to the game, captivating a larger audience and proving that the world of poker is as thrilling as it is diverse.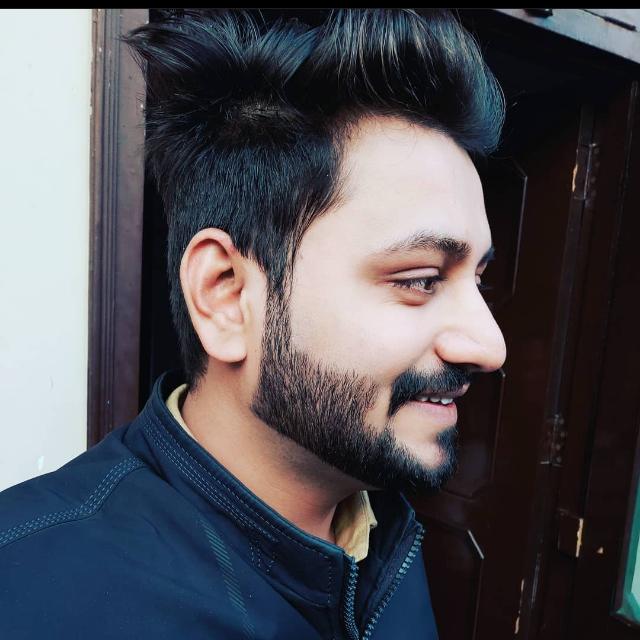 Shubham Kansal is a bit addicted to the latest happening in the political and sports world. He loves to watch anime & manga, suspense, and Horror web series. He used to search and writes about the latest political, sports, and popular celebrity biography.