It was just a few years ago when we were eagerly awaiting the announcements of TV channels about their upcoming programming. Now, in turn, we are keeping an eye on the news about what new content streaming services announce. And rightly so, because broadcast TV can barely keep up with the streaming services outdoing each other when it comes to new content. So, let's take a look at some of the most exciting streaming series we can't wait to binge-watch in 2023.
The Walking Dead: Dead City (AMC+, June 2023)
If you thought the Walking Dead is done – think again. Maggie (Lauren Cohan) and Negan (Jeffrey Dean Morgan) will return this summer for a limited series that takes the survivors of the zombie apocalypse all the way to New York!
The team led by the two TWD veterans will visit Manhattan Island, now overrun by the undead, and populated by the living that turned the most famous island of North America into a land of chaos and danger.
The series will hit the screens on AMC (and its on-demand service, AMC+) in June.
Citadel (April 2023)
Josh Appelbaum (Mission: Impossible – Ghost Protocol, Project Almanac) and Bryan Oh (Falling Skies, Zoo) bring action, spies, and mystery to the screens in April. But there's a catch: the series will have several spinoffs set in different locations, shot in local languages, and with local actors. The American version of the series will star Richard Madden and Priyanka Chopra, while the Indian version will have Varun Dhawan and Samantha Ruth Prabhu in the main roles.
The series will focus on former agents of Citadel, a global independent spy agency, that was dismantled, and had its agents' memories wiped. Now, these former agents will have to work together to bring down Manticore, the evil organization responsible for the downfall of Citadel, before they gain control of the entire planet.
Dead Ringers (April 2023)
Another interesting entry, also from Amazon Prime Video, is "Dead Ringers", a series based on the David Cronenberg psychological horror of the same name. Oscar winner Rachel Weisz will star as twin gynecologists Elliot and Beverly Mantle, treating women with fertility problems. The original tells a story of abuse, substance use, and delusions.
There's not much to know about the plot of the series, and how it differs from the original.
Ahsoka (late 2023)
One of the most highly anticipated Star Wars stories is that of Ahsoka Tano, Anakin Skywalker's padawan (apprentice) during the Clone Wars, who has made her first live-action appearance in an episode of The Mandalorian.
There's not much to know about the series' plot – what's certain is that Rosario Dawson will reprise her role as the rogue Jedi, and the series was written by Dave Filoni, known for his work on Star Wars: The Clone Wars, The Mandalorian, and Avatar: The Last Airbender.
Ironheart (late 2023)
Finally, here's one from the Marvel universe: a series that focuses on Riri (Dominique Thorne), the genius inventor from Harvard University "adopted" by Shuri (Letitia Wright) who takes on the superhero persona Ironheart. As above, there are no details available about the plot of the series, apart from the fact that it will be spread across six episodes.
Both Ahsoka and Ironheart will have their premieres on Disney+ in "late 2023".
The state of streaming in 2023
Streaming is now everywhere, from the daily news to live blackjack online casinos providing us with games that combine live video streams of dealers with a fully-fledged digital interface. Anyone, armed with a laptop or a smartphone, can take a virtual step inside a virtual gaming venue, sit face to face with the dealer miles away, and play just like it was a Las Vegas resort. The news also come to us via streams. We can follow them anywhere, and be up to the minute with anything that happens in the world – or in our community.
When it comes to movies and series, there's an overload of streaming services competing for our attention – and our wallet. Each one of these services has its own content library and each of them is churning out fresh material at a rate never seen before. This is good for us because there is always something new and exciting to follow. But it has a downside, too: you can't follow all the series you want by subscribing to just one or two of them. Until consolidation comes along (because it inevitably will), we'll have to juggle between all the streaming services out there to follow all the content we're excited about.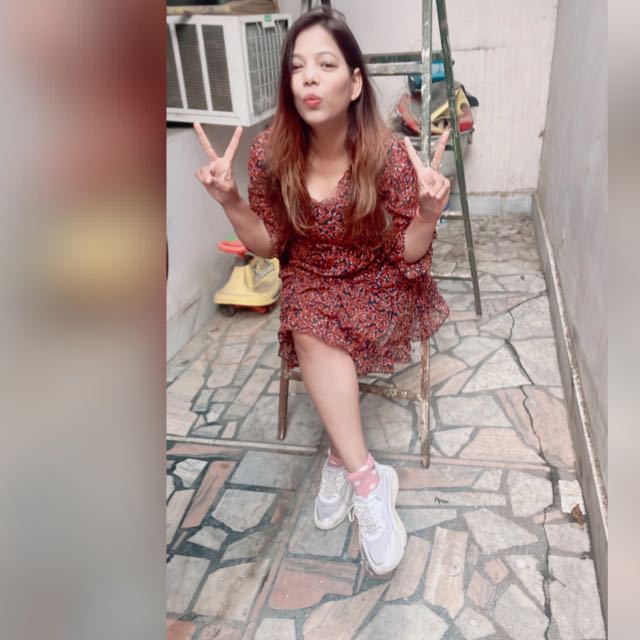 Rupali Gupta is a blogger and professional writer who loves to write about technology and entertainment. She is always up to date with the latest celebs' news and the entertainment world.