After the pandemic hit the world like a cosmic wrecking ball and caged almost everyone
around the world into little pockets of space inside their homes, everything seemed to be
going at a sluggish pace, stuttering every inch of the way. Entertainment sources became
scarce as places like casinos, theme parks, restaurants, and malls were kept closed.
Consequently, many of the people who once enjoyed frequent visits to luxurious casinos are
now preferring to gamble from home.
The reason for this is straightforward. There are simply more casino options and bigger,
better game collections to choose from. Adding to that, online casinos tend to have bigger
promotional deals and loyalty programs to offer. There's a plethora of information available
online, and before spending a single penny, players can crosscheck their chosen casinos
and/or promo deals on sites like casinos.com to ensure that they're getting the best and the
most authentic deal out there.
Now that the pandemic situation has settled down a bit, let's take a look at the world of
online casinos today and find out which direction they are going. Let's fly over the path that
online casinos are taking, not just to keep up with but also to utilize the privileges of the fast-
changing world of technology.
Recent Shifts and Ongoing Trends Surrounding Online Casinos
Online casinos are living at the prime of their popularity. The immense competition among
the numerous casinos available online means that they have to strive for continuous
improvements to stay ahead and flourish. Let's look at some of the things or areas that are
quickly changing the landscape surrounding online gambling.
Provably Fair Games
This is a concept which has been enhanced by crypto casinos—especially the ones operating
exclusively through crypto. The existence of blockchain proved to be something that casinos
can utilize. And doing so only helps the consumer in the end. How?
The transactions in a crypto casino are processed through blockchain technology, which
means all the data is stored and processed on multiple computers spread throughout the
world. Before a hand is played, an RNG (random number generator) produces a random
server seed. Combining that with the random player seed, the system generates a hash, which
is sealed in the blockchain, unable to be modified or changed. This allows players to use the
hash to verify that the outcome wasn't tampered with by the operator.
So, provably fair games system provides players with these advantages:
● Transparency: the data is stored in a public ledger (such as the blockchain)
which makes it tamper-proof and allows players to verify that the outcome's fair.
This also builds trust between the players and the casino.
● Allows for a bigger collection of games. Third-party developers can build games
for a casino and operate it themselves, making the casino unable to rig them.
● High RTP (Return to Player) percentages: only players and the operators are
involved, no need for a third party. Games don't need to be licensed or regulated,
which lowers the cost and makes the RTP percentage higher.
More and more casinos are realizing these factors and, as a result, leaning toward being
provably fair. Even casinos operating in fiat currencies are trying to achieve this effect by
storing data on third-party servers and making the ledger public.
Gamification: Introducing Skill Based Games in Casinos
Gamification is not a new concept, but it is fairly new in the context of online casinos.
Traditional casino games like blackjack, roulette, or slots depend wholly on chance. But this
kind of game fails to appeal to younger generations, who are used to more exhilarating kinds
of entertainment (for example, gaming).
The rise of eGaming and eSports gambling has accelerated this trend even more. Casinos are
acknowledging this fact and trying to adapt by gamifying their collections. Many of the
newer casino games are skill-based or a fusion of skill and luck.
Instead of pressing a button and waiting to see how much they've lost, players can actively
affect the outcomes with their skills. This promotes a competitive environment and lets the
better player win more instead of randomly rewarding anyone and everyone. This approach
can draw in more of the young crowd to casino gambling.
Rise of Virtual Casino Experiences
We've seen the rise of online live dealer games throughout the pandemic as many people
missed the live casino experience of sitting in front of a dealer, in a casino surrounding.
Though this lets people interact with a human dealer as they play, it lacks the immersiveness
of a real casino that some people crave, as it feels the same as holding a Zoom business
meeting.
Introducing VR casinos. As AR (augmented reality) and VR (virtual reality) technology gets
more polished, casinos are sure to integrate this system and let people submerge themselves
in an authentic casino experience from anywhere in the world. There will be no need to
debate anymore about who's better among online and land-based casinos.
Final Thoughts
Technology is allowing the online casino industry to improve and adapt continuously. The
more competition there is between new and old online casinos, the more solid their end
products are going to be. The direction these casinos are headed toward looks to be full of
innovation and ingenuity.
All the factors we've discussed today point the finger in one direction, and that is a bright and
prosperous future for the online casino industry and higher entertainment value provided to
their consumers. Online gambling is treading the path of revolution, and it'll not be long until
casino gambling becomes an even more widespread source of entertainment.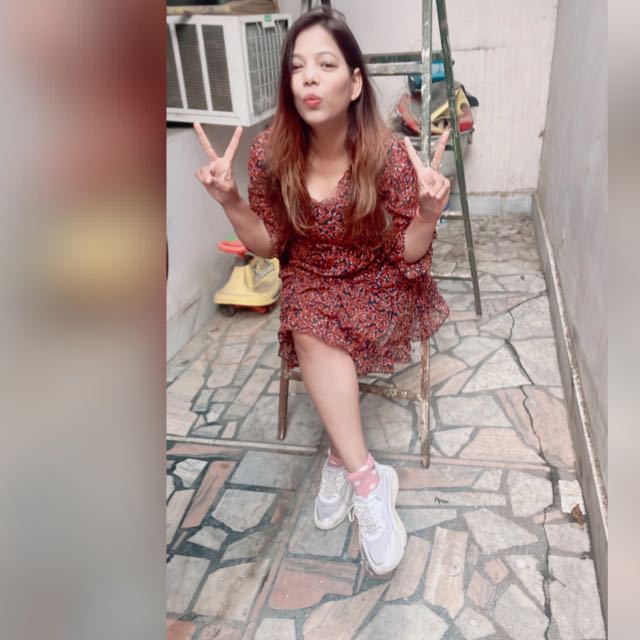 Rupali Gupta is a blogger and professional writer who loves to write about technology and entertainment. She is always up to date with the latest celebs' news and the entertainment world.