Experience Heavenly Comfort With These Sleek Women's Loungewear Dresses
In the modern world, where productivity is almost cult-like, people tend to overlook their de-stressing time. It may be hard to constantly work, look after children and do the housework – and that is the main reason why you have to take measures into your own hands and make unwinding as good as possible.
As the summertime is here, more and more people opt to take a day or two off in order to spend it with their families or friends. However, in searching for maximum comfort, some may not pay as much attention to their clothing, because either it's not a priority for them, or they just can't seem to find a properly balanced outfit. And that is where the signature Daily Sleeper dress comes out!
This Ukrainian-owned brand is determined to give its best efforts when it comes to making both comfortable and stylish pieces. They could be worn on a variety of occasions – from sporting your new favorite linen dress on your overseas trip or just enjoying it in the park during a picnic with your girlfriends.
No matter the circumstances, most (if not all) Sleeper dresses are specifically designed to fit your needs, while still making you feel relaxed and comfy. That is the key point in the owner's approach – to give a customer the best experience there is!
Make Your Weekend Exceptional with a

Daily Sleeper Dress
There is no secret in the fact that everybody wants to feel elegant without having to wear unbearably fitting garments all the time. Especially when it comes to summer – the time when it can be quite hard to feel relaxed under constant sunray shine. One may just dream of a simple breezy dress in a color, that easily compliments their appearance and can be switched up a notch with a few accessories. Well, why should it be just a dream, if it can be a reality! The Sleeper has a line of women's loungewear dresses, perfect for those exact reasons and in a variety of both colors and patterns:
Pink;

Mint;

Coral;

Navy;

Blue gingham and many more.
The silhouette of the Loungewear dress truly speaks up to its name, as it is an ideal look for a relaxing pool party or just for a stroll in the park, when you want to take some time off and just reflect on your life. It is light and rather free, so you will definitely survive the hot temperature without any problems. Moreover, the material of the dress is high-quality linen which not only prolongs the use of the piece but significantly increases its performance. And last, but not least, the linen has just an amazing feel to it.
The Loungewear dress is decorated with dainty, almost invisible buttons that give you the ability to change it up however you like. You can even unbutton them all and turn your dress into a cardigan for a chilly summer night.
The silhouette, as was previously mentioned, is quite simple, although there are some interesting accents on it. There are several ruffled details distributed on the dress: the sleeves, the bottom of the skirt, and the neckline. Each of those charmingly highlights a certain part of your body, for example, the neckline (if you decide to wear your sleeves off the shoulders) exposes your collarbones and makes the overall outfit more interesting. You can even add a choker or a simple pearl necklace to make an even stronger accent.
Live Out Your Princess Fantasy 
The variety of models offered by Sleeper is truly astounding, as they can fit almost any taste and style preference. For example, this Belle dress surely would have been in a modern-day Disney princess' wardrobe, which she would definitely share on her Pinterest page.
Although the Belle dress is a little tighter than the Loungewear dress, it doesn't cause any discomfort for the person wearing it, as the bodice part is made out of stretchy fabric and hugs the waist just right. The skirt is just as freeing and makes a perfect twirl around your body, giving that extra fancy or even a preppy look for a special occasion you might want to wear it to.
The sleeves of the Belle dress are very cute as they look similar to those dresses in old-fashioned cartoons. They are small lantern sleeves, which also end with little ruffles on the bottom to match the central part of the dress perfectly. 
If you want to tone down the Belle dress a little bit, you can use some simple earrings and wear a cute straw hat or even a ribbon in your hair (which the dress already comes with!); if you want to get the opposite effect, try adding "clean" gold or silver jewelry and some midrise heels to turn the outfit into something more breathtaking.
Finding the Perfect Balance with Sleeper
The brand is primarily famous for its signature lounge dresses, which is no wonder, as the name literally combines two of the primary goals of most clothing pieces: comfort and style. It is rather important to be able to feel your best and look your best, so that is why Sleeper has its priorities sorted out this way.
Everyone should have access to those garments that boost their mood and sense of self, especially when it comes to your well-deserved weekends. Don't just skip on your relaxation time, make it quality, so that you will have all the needed inner resources when it's time to work again. You can still wear luxury pieces while being cozy both at your home and beyond that. As Sleeper suggests, "Every moment is an opportunity to embrace self-love", so don't be afraid to truly embrace it, because you deserve it all the way.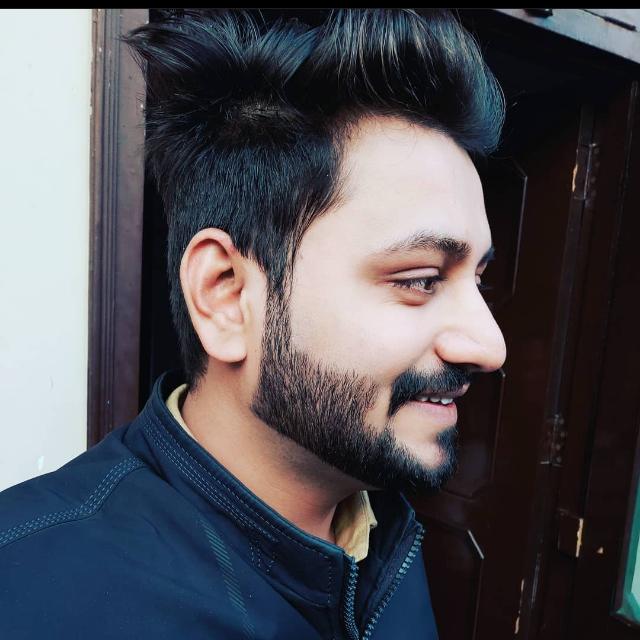 Shubham Kansal is a bit addicted to the latest happening in the political and sports world. He loves to watch anime & manga, suspense, and Horror web series. He used to search and writes about the latest political, sports, and popular celebrity biography.