Bad Salsa is a salsa duo from India who participated in season 15th of America's Got Talent to showcase their talent. They participated in many national and international shows and got massive fame after winning India's Got Talent. Bad Salsa has incredibly useful in Salsa. Do not ever take them wrong with their Duo name as "Bad" because they are just the opposite of bad, but BAD stands for "Bivash Academy of Dance" from where they got trained for their spectacular salsa skills. Do not judge a book by its cover; this phrase perfectly suits them.
Bad Salsa Wiki Bio – Quick Facts

Real Name

Sonali Majumdar
Sumanth Maroju

Nick Name

Bad Salsa

Profession

Salsa

Personal Life

Date of Birth

Sonali Majumdar (June 2, 2005)

Sumanth Maroju (July 5, 1999)

HomeTown

Sonali Majumdar (Kolkata, India)


Sumanth Maroju (Bhubaneswar, India)

Age (as 2020)

Sonali Majumdar (15 Year)


Sumanth Maroju (21 Year)

Zodiac Sign

Bengali

Nationality

Indian

Family Life

Father Name

Sonali Majumdar: Sanyasi Majumdar
Sumanth Maroju: Update Soon

Mother Name

Sonali Majumdar: Alpana Majumdar
Sumanth Maroju: Update Soon

Marriage Life & Relationship

Material Status

Single
Who is BAD Salsa?
Let's talk more deeply about them. 
This duo is made with two talented persons named "Sumanth Maroju" age 21, alongside his partner "Sonali Majumdar," age 15. They have performed in around 1000 shows in national and international dance competitions. The duo has mind-blowing skills and the kind of salsa they perform on stage. 
It's tremendously challenging to beat them in a dance competition. They both got eminence after winning several shows and came to America's Got Talent to demonstrate their salsa act, which the name as Bad Salsa but it's the best salsa that ever seen on AGT, they came with a bright intension to win this show as well and surprisingly they were the finalist of America's Got Talent.
Bad Salsa Story
Bad Salsa hails from India from a city called Kolkata of state West-Bengal. The dance duo of two members got prominence popularity at a very young age, but both struggled so much to reach the point of success after being so young.
Let's know the success story about the immensely talented Bad Salsa members- Sonali Majumdar and Sumanth Maroju.
Sumanth Maroju
Firstly let's know more about Sumanth Maroju, whose age is 21 years as of now. He is an impeccable Indian salsa dancer mainly from Bhubaneswar, which is Odisha, making him an Odia Boy. His father works in Indian Railways as an employee and his mother is a house maker. 
Before he started doing salsa, he got well trained in Hip-Hop, then he expertise his skills of salsa with footwork and acrobatics. While getting trained at Bivash Academy of Dance (BAD), he partnered with Sonali by his trainer Bivash. He started his career at the age of 13 alongside his partner Sonali by taking part in India's Got Talent.
Sonali Majumdar
Sonali Majumdar is currently 15 years old and an enormously talented Indian Salsa dancer. She belongs to a farmer's family who used to earn 1$ a day. She is mainly from Bagdah, which is in West Bengal. After moving with her family to Kolkata and joining Bhivash Academy of Dance (BAD) and got paired with Sumanth. Her parents gave all their support and wealth for their daughter. She started her career with her partner Sumanth at 7 by participating in India's Got Talent.
Read About: Bello Sisters Biography
Bad Salsa Career
They gave numerous performs on different national and international platforms worldwide. Firstly they participated in "India's Got Talent season 4" and showed their flabbergasting performance and fortunately won that show that brought extreme fame for the duo and strengthened their career. Then they participated in the 6th season of 'Jhalak Dikhhla Jaa" which is an Indian dance show where they achieved 3rd position.
After that, they participated in the famous Indian TV show called "Dance Plus" and attained the 10th position. They also participated in "Britain's Got Talent". After that, they finally showed the fine skills in season 15th of "America's Got Talent".
In AGT's audition, they impressed judges by their accelerated salsa moves and their hair-raising performance and after that, they automatically promoted to the quarterfinals. Again in the quarterfinals, they astonished judges by their spine-chilling performance and received a tremendous vote to reach the Semi-finals. 
They performed an impeccable salsa routine in the semi-finals and gained judges standing ovation with public and judges' votes they qualified for Finals. In Finals, the Duo performed a fast-pacing routine, but unfortunately, they did not get enough votes to get placed in the Top 5. Still, they received public appreciation and a standing ovation from judges.
Read About: Cristina Rae AGT Singer Biography
Bad Salsa Social Media Presence
They keep their fans updated about their events and their participation in different dance platforms through Facebook and Instagram. On Instagram, they have 29,000 followers with 445 social media posts where they keep their fans updated on their dance performances and their events on different platforms.
On Facebook, they have 170,000 people following them and loving their work. They also book meetings and events through their social media accounts.
Sonali and Sumanth have emerged as one the young talents of India with their rarely seen salsa skills. They got recognized worldwide for their remarkably good, innovative, and unique styles.
After being from a middle-class family, they never gave up and followed their passion and achieved success from their finest performances worldwide. Today "BAD SALSA" is a brand.
Read About: Archie Williams AGT Biography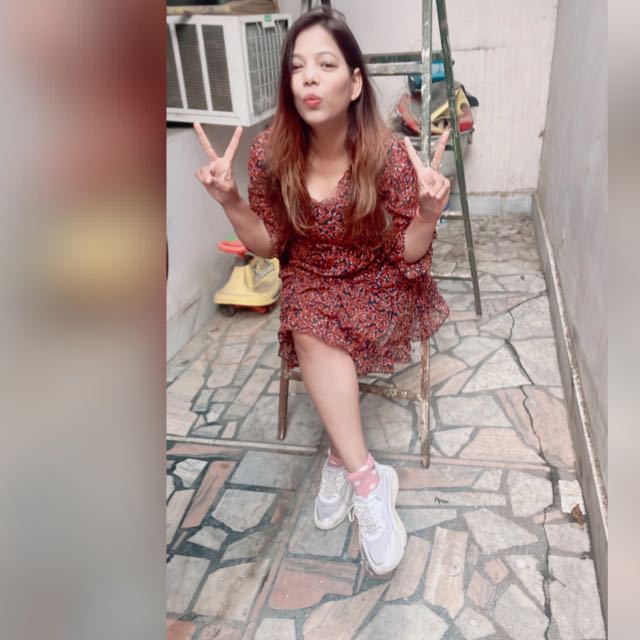 Rupali Gupta is a blogger and professional writer who loves to write about technology and entertainment. She is always up to date with the latest celebs' news and the entertainment world.