In the 15th season of AGT, "Bello sisters" came to showcase their talent; they are a trio of three sisters who have mastered acrobatics to an extreme level. Bello Sisters got selected as they showed their acrobatic routine, as judges were shocked after watching their performance.
Bello Sisters Biography – Quick Facts
Real Name
Loren Bello
Celine Bello


Joline Bello

Age
Loren (22 Year)
Celine (19 Year)


Joline (13 Year)

Birthday
Loren – December 20th, 1997
Celine – August 19th, 1999
Joline – November 21st, 2006
Birth Place

Verona, Italy

Father Name

Steven

Current Living

Germany

Martial Status

Unmarried

Nationality

Italian

Profession

Acrobat Dancer
Who are the Bello sisters?
Bello sisters are a trio of three sibling sisters named- Loren, age 22, likewise Celine age 19, and Joline, age 13, the youngest one. Bello sisters are an Italian-German acrobatic trio. They have spectacular acrobatics skills, which are their mesmerizing talent, which led them to selection in AGT. Bello Sister's were among the finalists of America's Got Talent. They are from Italy and they are of Italian nationality. Bello sisters are also a half-time performer in NBA's show and Circus-Theatre Roncalli.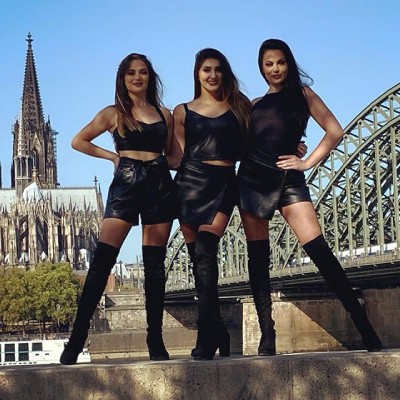 They came to try their luck on AGT as they performed their impeccable acrobatic act and impressed judges and the audience with their in-humanly skills. They got a chance to fulfill their parents' family dream to open their own Bello show in Las Vegas.
Read About: Daneliya Tuleshova Biography
Bello Sisters Age and Birthdays
Loren Bello, the eldest among three sisters, was born on December 20th, 1997, in Verona, Italy. Now she is 22 years old. She belongs to Verona, Italy, but currently, she resides in Germany.
Celine Bello took birth on August 19th, 1999, in Verona, Italy. Now she is 21 years old. Although she hails from Verona, Italy currently, she resides in Germany.
The youngest among three sisters Joline Bello, was born on November 21st, 2006. She is now 13 years old. Currently, she also lives in Germany.
Bello Sister's Family
The three of the sisters come from a circus family. Their father's name is "Steven" and their father performed in the circus with Cirque du Soleil for 12 years. They have achieved the Icarian Games Act. When we talk about Bello Sisters' mother, their mother was an adventurer as she is the first woman on earth to walk on a high wire with stilts. They have a great family background, and their parents are exceptionally talented. They have already achieved the things that others dream of achieving. Bello sisters participated in America's Got Talent with a dream that their family inculcates. Their parents' objective was to open their own Bello show in Las Vegas; they had dreamed about opening their own Bello show since they started performing.
The selection of Bello Sisters in America's Got Talent led them to fulfill their dream one step closer. They also reached the finale with their power-packed performance, which was appreciated by judges and the audience. Bello Sister's have been trained since their childhood to polish their talent. They have been getting prepared for the past three years for their Italian-German Acrobatic Dance, which led them to America's Got Talent.
Read About: Brandon Leake AGT Winner Biography
Education and Career
As per the sources, Loren Bello has completed her secondary education at SFP Canossiana VR School in Verona, Italy. There is no information available on the web regarding the other two sisters' education and their careers. On the authority of various sources, They were just limelight to America's Got Talent.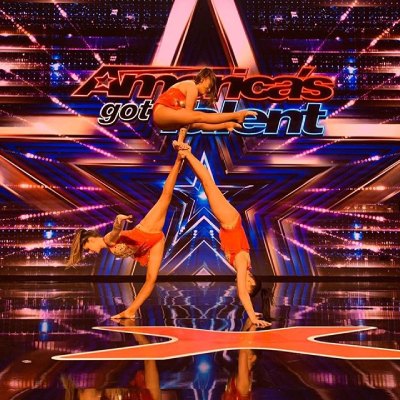 Some Exciting Facts About Bello Sisters
Within the first performance only at AGT, Bello sisters became limelight of the show. They surprised everyone with their epic breath-taking acrobatics.

As Bello Sisters got fame from the AGT show, they were not famous earlier. People started recognizing them from the front, So Wikipedia of them is not available for now.

They did not unveil anything about their family except their mother is the first woman to cross high wires on slits.

Bello Sisters appeared in the show by carrying a dream to open their circus show in Los Vegas.

They do perform in NBA's show, circus theatre Roncalli as well.
America's Got Talent
America's got talent that is mostly referred to as AGT, a popular show based on American talent show competition. AGT welcomes various types of talents globally. People participate to show their skills, including dancing, stunts, singing, magic, comedy, and different talents that attract the audience. AGT has been completed 15 seasons so far.
Read About: Cristina Rae AGT Singer Biography
Bello Sisters in America's Got Talent
Bello Sisters came for the audition in season 15 of America's Got Talent. They have shown their breath-taking acrobatic styles, which were impossible to perform. Judges got astonished after the Bello Sisters act, and the audience was amazed as they could not believe in their eyes what they just saw. Bello Sisters spoke about their family dream in the audition to open a Bello Show in Las Vegas.
They also introduce their father to judges who inspired them to reach here. They got an immense level of appraisal and standing applause from judges. Bello Sisters got selected in audition and was automatically advanced to quarterfinals. In the quarterfinals, the acrobatic-trio performed a mind-blowing acrobatic act on Bishop Briggs "White Flag" and reserved a place in the semi-finals after that acrobatic act.
They stunned everyone in the semi-finals by performing a stunning acrobatic routine on Dorothy's "Wicked O in semi-finals." They also blind-folded themselves and showed their acrobatic moves and reserved their seat in the finals. Bello Sisters were among the most challenging competition among all the contestants in America's Got Talent.
The acrobatic trio, Bello Sisters, performed a unique acrobatic act in finals on Dua Lipa's "Physical," and their father also shot a crossbow at a carnation of one of the girl's mouth. Their techniques and move were so unique and smooth that they left all the judges stunned. Unfortunately, they could not make it to the Top 5 as they did not receive enough votes and got eliminated.
Read About: Archie Williams AGT Singer Biography
Finalist of AGT Season 15
Bello sisters were entertaining the spectators and judges right from the audition time at America's Got Talent. By performing consistently well, They were able to make it to the finals. In the finale, the Bello sisters performed with Alan Silva and Deadly Games. Unfortunately, they did not get sufficient votes required to enter the top 5 and got eliminated.
Their journey on America's Got Talent was magical and they did an acrobatic routine that was humanly not possible. Bello Sisters left audiences' eyes wide open and got immense love and support. After America's Got Talent, they outshined themselves and got a huge fan following and gained tremendous fame.
Social Media Presence
Since obtaining international fame, Bello Sisters managed to expand their social media influence, primarily through Instagram. They are actively present on social media, including Facebook and Twitter as well. They've got numerous followers after being popular.
On Facebook, they have 4.4k followers with the name of Bello Sisters. They keep their followers updated with their personal and professional life through Facebook. They also take appointments through Facebook, as they have maintained a slot with different timings for the appointment.
Whereas on Instagram, they have a massive fan following of 16.1k followers and have 103 posts. They have created their profile with the username "bellosistersofficial". They keep their fans updated about their upcoming projects and keep their fans posted about their personal and professional life.
Read About: Bad Salsa Biography
Life After America's Got Talent
After their incredible journey at America's Got Talent, they are back to their homeland Italy and started performing in Italy. They had a spectacular journey from being a circus background family. Therefore, showcasing their talent on America's Got Talent, they covered a long journey in their career with their unique acrobatic skills. They continue to reach career peaks with their remarkable and breath-taking skills.
Rupali Gupta is a blogger and professional writer who loves to write about technology and entertainment. She is always up to date with the latest celebs' news and the entertainment world.